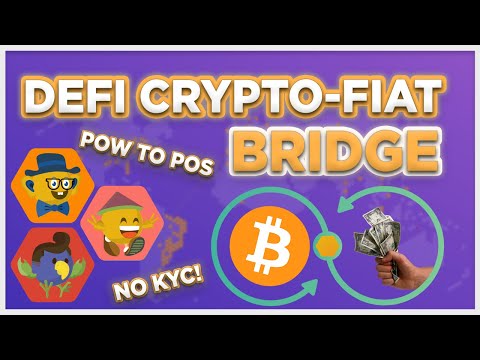 This cryptocurrency that has been developed by a bunch of rogue developers in the middle of a JUNGLE?! for years now… Nimiq NIM is ditching Proof of Work mining for Proof of Stake staking and launching new DeFi features! Subscribe to VoskCoin - http://voskco.in/Sub
Learn more about NIMIQ NIM! https://voskco.in/13u
Easily buy and trade Nimiq on KuCoin - https://voskco.in/kucoin
Review the Best Helium hotspot mining rigs - What is the BEST Helium Hotspot Miner to Buy? | by VoskCoin | VoskCoin | Apr, 2021 | Medium
Buy the BEST Helium HNT miner here - https://voskco.in/HNTb
Nimiq is an interesting cryptocurrency and they've made the tough choice to move away from proof of work pow mining to proof of stake pos and dubbed it Nimiq 2.0 which is very similar to Ethereum moving away from pow and mining to proof of stake staking on the Ethereum 2.0 blockchain or simply referred to as ETH 2.0. Nimiq NIM is easy to mine thanks to their browser mining, and it's easy to set up a NIM Nimiq wallet as they've built out a nice web wallet interface. NIMIQ has built A LOT for a cryptocurrency project and yet they're still a low cap coin, which means they could be the next crypto moonshot. Let's review NIMIQ and if NIM is the next hidden gem crypto!

Timestamps


00:00 Proof of work vs Proof of stake
02:49 Mining Nimiq in the browser
05:25 The Nimiq ecosystem of Apps
06:16 Blockchain in the jungle
06:45 The road to proof of stake
07:22 The DeFi crypto-fiat bridge
08:46 What is the Nimiq Blockchain?
10:37 Nimiq is a decentralized Paypal
11:45 Nimiq a hidden gem?
VoskCoinTalk the VoskCoin forum - http://voskco.in/forum
VoskCoin Facebook - VoskCoin
VoskCoin Reddit - https://www.reddit.com/r/voskcoin/
VoskCoin Discord Server Invite - http://voskco.in/discord
VoskCoin Twitter - https://twitter.com/VoskCoin
VoskCoin Instagram - https://www.instagram.com/voskcoin/
VoskCoin is for entertainment purposes only and is never intended to be financial investment advice. VoskCoin owns or has owned cryptocurrency and associated hardware. VoskCoin may receive donations or sponsorships in association with certain content creation. VoskCoin may receive compensation when affiliate/referral links are used. VoskCoin is home of the Doge Dad, VoskCoin is not your Dad, and thus VoskCoin is never liable for any decisions you make.
Nimiq NIM crypto coin 2021 review