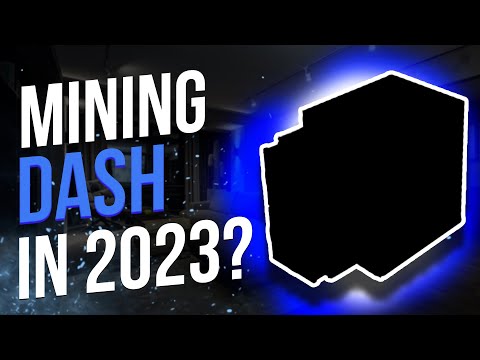 This Dash Cryptocurrency Miner Earns $24 Per Day - Bitmain Antminer D9 an X11 ASIC mining rig. Let's review Dash coin mining in 2023, and if its worth buying this ASIC miner for DASH cryptocurrency mining. Check out this other miner, best one to buy in 2023! Evergreen
Learn about the best mining rig to buy in 2023 - The Best Cryptocurrency Miner for 2023 | by Miss Vosk (Alexa) | VoskCoin | Feb, 2023 | Medium
Coin Mining Central sells the Bitmain Antminer D9 - Coin Mining Central - UK Cryptocurrency Mining Hardware Supplier
Subscribe to VoskCoin to learn more and earn more - VoskCoin - YouTube
This miner earns $24 a day but should you buy it and should you trust DASH x11 ASIC mining because the Bitmain Antminer D3 historically was one of the WORST miners and investments people ever made in cryptocurrency and crypto mining. Bitmain has launched the Bitmain Antminer D7 Dash X11 miner which proved to be very profitable long-term. Now Bitmain has launched an even better DASH miner, the Bitmain Antminer D9 the most efficient X11 ASIC mining rig ever.
Direct link to Bitmains official shop - BITMAIN Shop

Timestamps


00:00 A new crypto miner in town!
00:42 The Antminer D9, what does it mine?
01:31 Dash market cap and 24h Volume
02:60 Dash Year to date performance
03:32 Dash mining profitability
04:11 Specifications of the Dashminer D9
05:00 Profitability in the Antminer D9
05:30 Comparing the Antminer D7 vs the Antminer D9
07:17 Where can I buy an Antminer D9?
07:47 Coinmining Central
08:20 Is it worth mining Dash in 2023?
VoskCoinTalk the VoskCoin forum - VoskCoinTalk - Best cryptocurrency & blockchain forum
VoskCoin Facebook - VoskCoin
VoskCoin Reddit - https://www.reddit.com/r/voskcoin/
VoskCoin Discord Server Invite - VoskCoin
VoskCoin Twitter - https://twitter.com/VoskCoin
VoskCoin Instagram - https://www.instagram.com/voskcoin/
VoskCoin is for entertainment purposes only and is never intended to be financial investment advice. VoskCoin owns or has owned cryptocurrency and associated hardware. VoskCoin may receive donations or sponsorships in association with certain content creation. VoskCoin may receive compensation when affiliate/referral links are used. VoskCoin is home of the Doge Dad, VoskCoin is not your Dad, and thus VoskCoin is never liable for any decisions you make.
This Dash Cryptocurrency Miner Earns $24 Per Day - Bitmain Antminer D9