THIS IS INSANE! This new custom computer built specifically for mining the Ethereum cryptocurrency earns over $300 every day in mining profitability! Should we buy more ETH miners?!!
Subscribe to VoskCoin - http://voskco.in/Sub
Get $250 for FREE?! Thanks to BlockFi - https://voskco.in/blockfi
THE ONLY official link to buy the Linzhi Phoenix Ethereum Miner - https://voskco.in/linzhi
Get $25 for FREE with CryptoCom - https://medium.com/voskcoin/crypto-com-review-50-for-free-58b7287170f4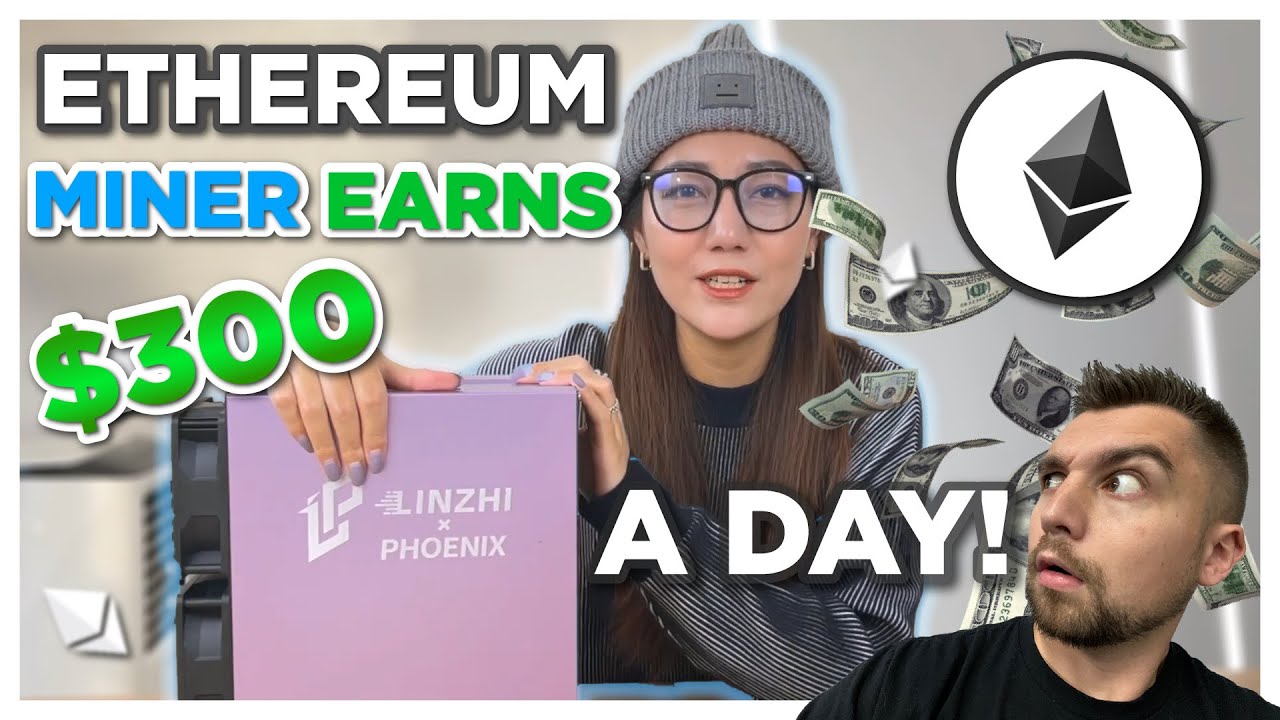 Ethereum is the best coin to mine and it's the most profitable cryptocurrency to mine. Literally millions of dollars of new Ethereum are mined daily, as well as all of the Ether mined thanks to high ETH gas transaction fees. The Linzhi Phoenix Ethereum miner is looking to capitalize on the insane Ethereum mining profitability by producing a lot of Ethereum mining rigs. Innosilicon are also producing more of their ETH ASIC miners that mine over $230 per day. The Linzhi Phoenix Ethereum miner was previously earning over $200 per day, and now the Linzhi Phoneix Ethereum miner generates more than $300 per day in passive income with cryptocurrency, honestly, it's insane!
Links!
Research how and where to buy the Linzhi Phoenix miner - http://voskco.in/linzhi
Coin Mining Central helps us source crypto miners - http://voskco.in/coinmc
Unboxing Linzhi Phoenix ETH ASIC miner - http://voskco.in/gpvU
Linzhi Phoenix Roll-Out of Ethereum Miner - http://voskco.in/tWZy
Kristy Minehan vs Linzhi ETH ASIC vs Hudson Jameson - http://voskco.in/oA4d
Review the most profitable Ethereum miners to buy - http://voskco.in/msa
Do you think ProgPoW could save Ethereum mining or do you not care and simply want Ethereum to ditch PoW and move to PoS on their Ethereum 2.0 blockchain?!

Timestamps


0:00 Cryptocurrency miner earns $300 per day!?
1:37 How to get $250 for FREE?!
2:21 The Linzhi Phoenix miner is even more profitable!
3:40 How to understand mining & mining speeds
4:44 Innosilicon A11 vs the Linzhi ETH miner
5:42 Where to buy the Linzhi Phoenix miner
6:13 Where can you find the Linzhi Phoenix?
6:45 OhGodAGirl ProgPow creator
7:44 Linzhi Inc Official Links & f2pool collab
9:19 Vosk is an Asic Basic?
9:45 How to source one of these miners
10:25 How much longer will ETH be mineable?
12:16 How much will it cost? Break-even projections?
15:55 Buy a miner or buy Ethereum?
17:17 For the most profitable time - sub to VoskCoin!
VoskCoinTalk the VoskCoin forum - http://voskco.in/forum
VoskCoin Facebook - https://www.facebook.com/VoskCoin/
VoskCoin Reddit - https://www.reddit.com/r/voskcoin/
VoskCoin Discord Server Invite - http://voskco.in/discord
VoskCoin Twitter - https://twitter.com/VoskCoin
VoskCoin Instagram - https://www.instagram.com/voskcoin/
VoskCoin is for entertainment purposes only and is never intended to be financial investment advice. VoskCoin owns or has owned cryptocurrency and associated hardware. VoskCoin may receive donations or sponsorships in association with certain content creation. VoskCoin may receive compensation when affiliate/referral links are used. VoskCoin is home of the Doge Dad, VoskCoin is not your Dad, and thus VoskCoin is never liable for any decisions you make.
Linzhi Phoenix Ethereum Ethash ASIC miner profitability