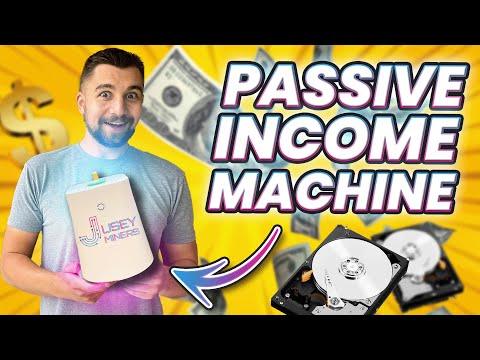 Earning passive income with this small computer could not be much easier, it's a plug and play hard drive miner, called a Jusey Miner, and they have cheap miners along with bigger miners for people that want to farm even more Chia XCH! Grab your own here - JuseyMiners
Buy your own JuseyMiner Hard Drive miner here - JuseyMiners
Use code VOSKCOIN to save some coin!
Check out the VoskCoin HDD mining shed build! Converting a shed into a Hard Drive Mining Data Center
Join the VoskCoin Discord for more HDD mining content! VoskCoin
Subscribe for more mining content! https://voskco.in/Sub
Timestamps!
00:00 Plug in and earn money!
01:07 Jusey Chia miner overview and setup
03:43 I don't like this
04:05 Cooling my HDD mining setup
06:50 Navigating the miner dashboard
09:31 Caution while using dashboard!
10:34 Jusey miner models and shop
12:02 How much do I earn with this miner?
14:23 My thoughts on this miner
VoskCoin is for entertainment purposes only and is never intended to be financial investment advice. VoskCoin owns or has owned cryptocurrency and associated hardware. VoskCoin may receive donations or sponsorships in association with certain content creation. VoskCoin may receive compensation when affiliate/referral links are used. VoskCoin is home of the Doge Dad, VoskCoin is not your Dad, and thus VoskCoin is never liable for any decisions you make.
This small Computer Earns BIG Passive Income! Jusey Miner HDD Hard Drive Miner plug and play Chia XCH Farmer Review