Have my rig up and running with first GPU but I'm now receiving an error for the PCIE slot that the second GPU is plugged into.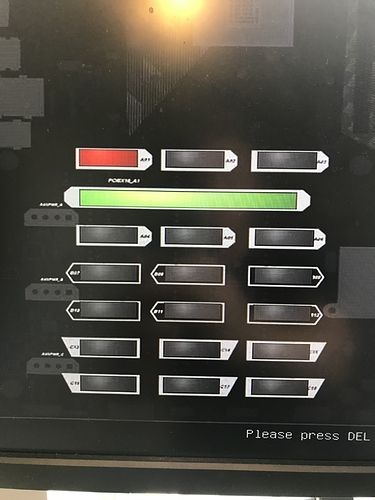 Any thoughts on a fix?
I've unplugged and replugged in with different PCIE riser pieces, no luck. Tried a separate SATA connection for the second GPU to the PSU. I've also messed with some of the BIOS but am still researching those settings.
Perhaps there's some in the device manager section that I need to go to recognize the second GPU driver? I've installed updated NVIDIA driver that worked for the first GPU and second is same exact model.