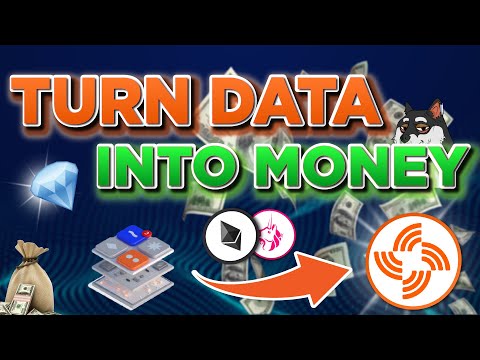 Streamr is a billion dollar crypto idea, powering web3, letting users turn DATA into money, building out their decentralized network, and getting rewarded for it – move over Limewire there's a new P2P king! Subscribe to VoskCoin to learn and earn more! http://voskco.in/Sub
Streamr decentralizing real-time data! The decentralized real-time data network | Streamr
Compass sells ASIC miners - Compass — Bitcoin Mining and Hosting
Review the BEST Helium hotspot miners - What is the BEST Helium Hotspot Miner to Buy? | by VoskCoin | VoskCoin | Medium
Bobcat Miner 300 is the BEST mining rig to buy! https://voskco.in/HNTb
Streamr is building out a modern peer to peer p2p network, imagine Limewire but not full of viruses, integrating with Web3, blockchains, and cryptocurrencies what an incredible proposition right?? Streamr is building a decentralized real-time data network and already have tons of partnerships and projects in their pipeline, if Streamr gets it right we are dealing with a billion dollar cryptocurrency project, definitely a potential crypto moonshot!
Follow Streamr on Twitter - https://twitter.com/streamr
Get $10 for free w/ Gemini exchange - You've been invited to Gemini!
Learn what MetaMask is and how to use it! MetaMask Guide | BEST Ethereum Wallet for DApps and Smart Contracts - YouTube
Uniswap 2021 review and tutorial - Uniswap 2021 Tutorial, Review, and UNI Price Prediction! 📈 - YouTube
My new NFTs public address and account on opensea - https://voskco.in/oNFTS

Timestamps


00:00 An economy to monetize your own data?
01:30 What is the Streamr project?
02:22 Opportunities provided by Streamr project
04:04 Projects associated with Streamr Ecosystem
05:37 Streamr network global coverage
05:51 Streamr project token details
07:19 Popular partners in Streamr Ecosystem
08:34 Features of Streamr project
09:02 How to use the Streamr application?
10:35 Streamr data marketplace
12:00 Streamr project team
12:40 More details about the DATA token
13:13 A real decentralized data marketplace?
VoskCoinTalk the VoskCoin forum - VoskCoinTalk - Best cryptocurrency & blockchain forum
VoskCoin Facebook - Redirecting...
VoskCoin Reddit - https://www.reddit.com/r/voskcoin/
VoskCoin Discord Server Invite - VoskCoin
VoskCoin Twitter - https://twitter.com/VoskCoin
VoskCoin Instagram - Login • Instagram
VoskCoin is for entertainment purposes only and is never intended to be financial investment advice. VoskCoin owns or has owned cryptocurrency and associated hardware. VoskCoin may receive donations or sponsorships in association with certain content creation. VoskCoin may receive compensation when affiliate/referral links are used. VoskCoin is home of the Doge Dad, VoskCoin is not your Dad, and thus VoskCoin is never liable for any decisions you make.
Turn DATA into MONEY new Cryptocurrency Platform STREAMR!