When you joined you got this message:

So to avoid spam, do this: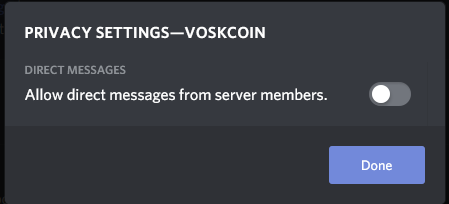 This does NOT stop you from receiving DM's - this means that only people you have accepted friend requests from (or sent friend requests to) are allowed to DM you. ie. this stops unsolicited messages.
NOTE:
A bot DM is a one time drop, banning does nothing to prevent the spam already delivered and posting a screenshot for all to see only ensures that you spread the spam and shows that you did not follow the above advice.
Talking/Shilling about Pi - it is a scam
Noobs Shilling
Shilling anywhere but the appropriate channel (which is marked as such)