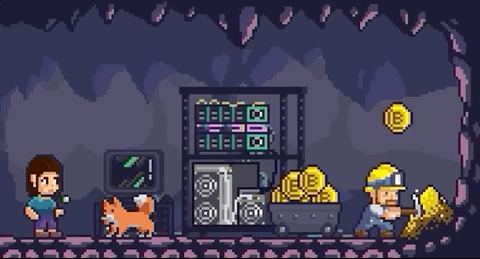 VoskCoin hit 100,000 subscribers the same time Bitcoin halved!
It is still such an incredible and surreal feeling revolving around the fact that the VoskCoin YouTube channel that started 3 years ago with basically no knowledge, no connections, and no financial backing has grown into one of the largest cryptocurrency YouTube channels in the world, and the biggest channel with regular mining content ever!
If you have business inquiries you can find the contact information for Vosk of VoskCoin on this page.

VoskCoin is primarily a YouTube channel and Crypto YouTuber, however, one of the most exciting pieces of VoskCoin that we are building out right now, is actually this, the VoskCoinTalk crypto forum! VoskCoinTalk launched soft-launched on April 3rd, 2020 and in about a month and a half already has 618 members signed-up! VCT has been growing rapidly lately!

VoskCoin is fortunate to have created one of the largest crypto Discord servers ever, especially unrelated to a specific cryptocurrency/project, the server currently has 7,167 members. You can join the official VoskCoin cryptocurrency Discord server with this invite link.


VoskCoin is active on Twitter, Facebook, and Instagram. Currently, VoskCoin has 8,195 followers on Twitter, 4,417 followers on Facebook, and 1,942 followers on Instagram.

VoskCoin also has a subreddit, an account on Bitcointalk, Steemit, TikTok, Telegram, as well as a VoskCoin Telegram community and many other active accounts, you can review all of the official VoskCoin accounts here.