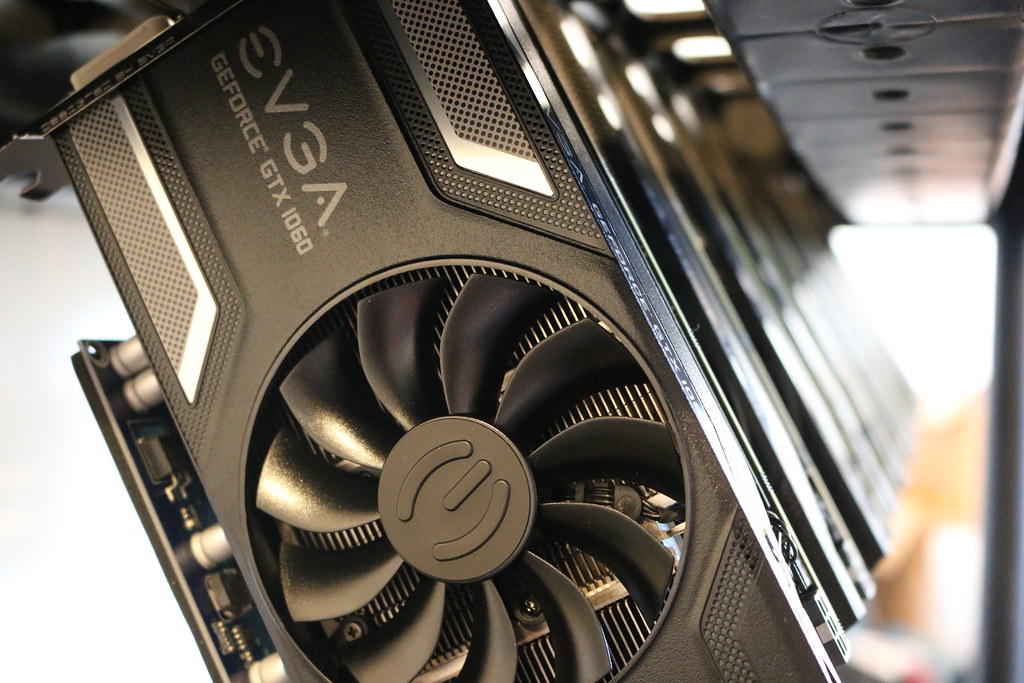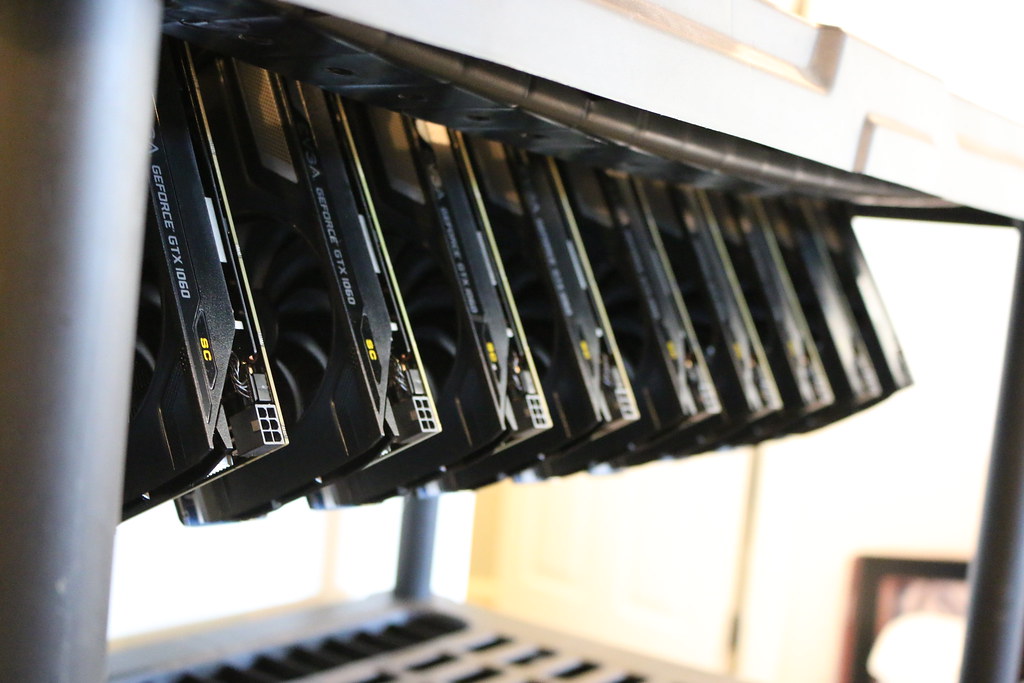 Who doesn't love some high-quality pictures of some graphics cards?! Especially when they're mining cryptocurrency! These 1060 3gb Nvidia GPUs hashed or mined Ethereum and Zcash, this mining rig build quickly became the most popular GPU mining rig build guide shortly after airing on YouTube.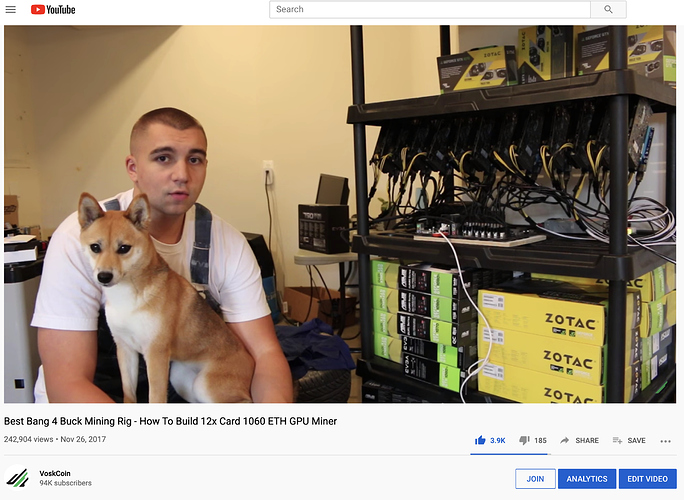 To this date, the 1060 best bang for buck mining rig build video is still the most-watched VoskCoin GPU mining rig build guide!

You can watch the original video right here!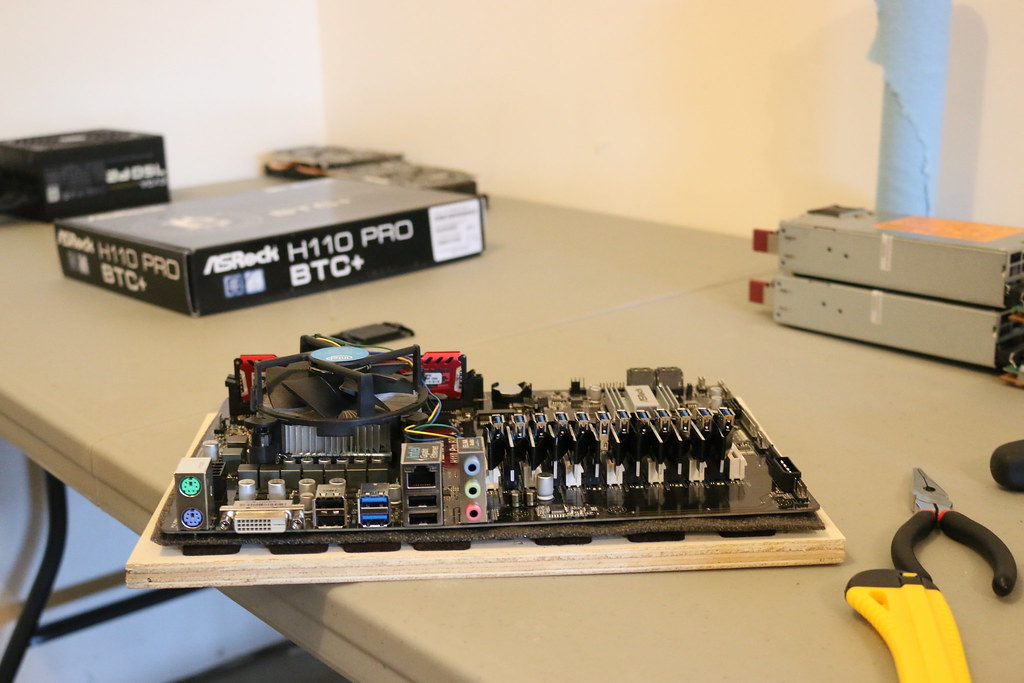 Here's the Asrock H110 PRO BTC+ 13 GPU mining rig motherboard, we wrapped each riser connector with one thin layer of electric tape to ensure that the PCIE risers would not touch each other and short out the mining rig.
Building mining rigs is a lot of fun, especially GPU mining rigs and even more so when it is super profitable to mine cryptocurrency so you can get a bit crazy with the builds! VoskCoin will create a new best bang for buck mining rig video guide for 2020 later this year.