What makes Ethereum so valuable anyway? When will Ethereums price explode or is it already over-valued? Let's review Ethereum and if Ethereum 2.0 will make ETH one of the best investments of 2021!
Subscribe to VoskCoin - http://voskco.in/Sub
Buy Ethereum and get $25 for free* here - https://medium.com/voskcoin/crypto-com-review-50-for-free-58b7287170f4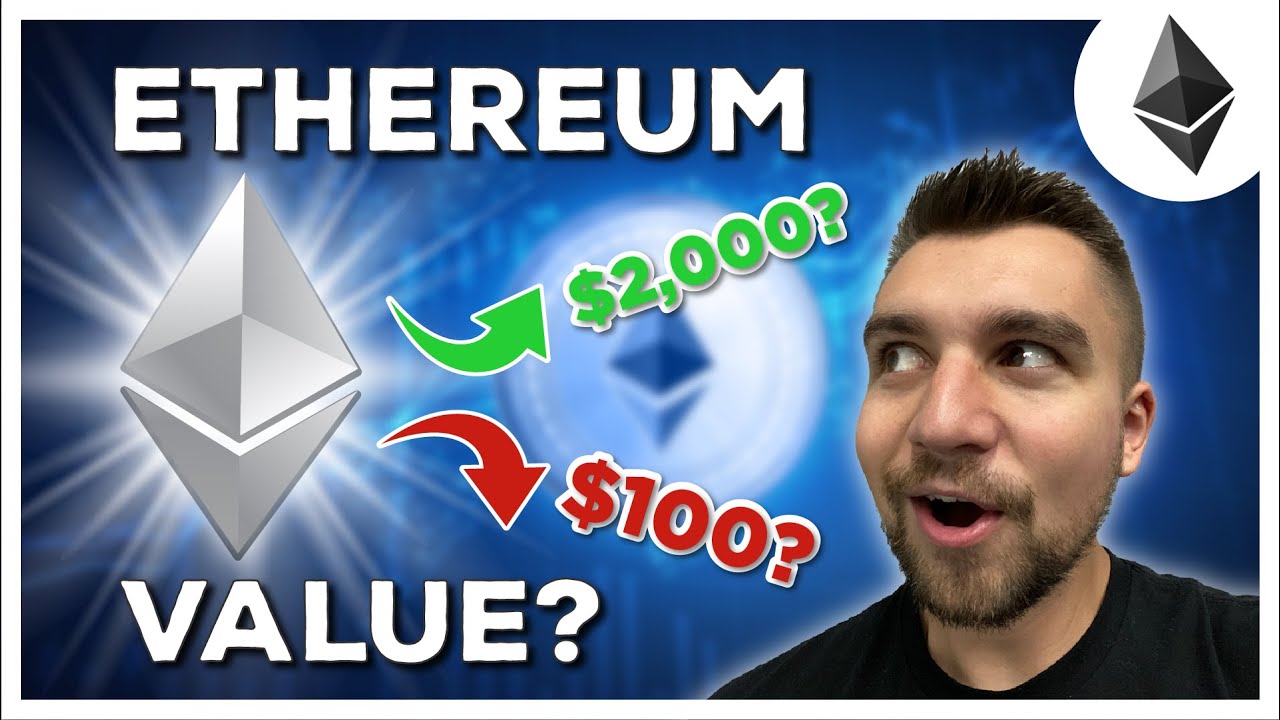 Bitcoin just hit a new all-time high but Ethereum still is only trading at half of its previous all-time high and yet ETH seems more valuable than ever. Ethereum and their ETH 2.0 network allows for a lot of passive income in cryptocurrency opportunities between mining as well as staking ETH. Bitcoin vs Ethereum if ETH catches up with Bitcoins price momentum then it is certainly possible to see Ethereum trading at over $2,000 per coin as all metrics on Ethereum have increased since the previous crypto bullrun except for the price! Let's review Ethereum and see what makes ETH so valuable anyway?
Links!
Turn your time into money with Gitcoin! http://voskco.in/gitcoin
Ethereum Gas Tracker | Etherscan - http://voskco.in/ethgas
Ethereum Avg. Transaction Fee Chart - http://voskco.in/eth32
Bitcoin, Ethereum - Explore - Google Trends - http://voskco.in/btc14
Duck Liquidity Pool - Duck DAO Incubator - http://voskco.in/KKMp
CME Group announces Ethereum futures product - http://voskco.in/eth31

Timestamps


00:00 What makes Ethereum so valuable anyway?
01:15 Bitcoin hits a new all-time high almost 25,000?!
01:54 Ethereum transaction fees are up HUGE due to DeFi
03:21 Gitcoin allows open-source funding for Ethereum community
04:26 Ethereum proof of work mining ETH passive income
05:32 My Ethereum mining profitability in 2021
06:27 Ethereum launched Ethereum 2.0 and ETH staking profitability
10:10 Ethereum 2.0 staking profitability and how earnings work
10:50 Stake your Ethereum w/ CryptoCom app
11:50 Badger DAO Badger token drives DeFi interest
12:37 Ivan on Tech and Boxmining launching DUCK dao DDIM
14:10 CME group launching Ethereum futures contracts
14:52 Let's review why Ethereum is valuable & huge ROI w/ investing
VoskCoinTalk the VoskCoin forum - http://voskco.in/forum
VoskCoin Facebook - https://www.facebook.com/VoskCoin/
VoskCoin Reddit - https://www.reddit.com/r/voskcoin/
VoskCoin Discord Server Invite - http://voskco.in/discord
VoskCoin Twitter - https://twitter.com/VoskCoin
VoskCoin Instagram - https://www.instagram.com/voskcoin/
VoskCoin is for entertainment purposes only and is never intended to be financial investment advice. VoskCoin owns or has owned cryptocurrency and associated hardware. VoskCoin may receive donations or sponsorships in association with certain content creation. VoskCoin may receive compensation when affiliate/referral links are used. VoskCoin is home of the Doge Dad, VoskCoin is not your Dad, and thus VoskCoin is never liable for any decisions you make.
Ethereum 2021 Review