About a month ago I found the Whisk app, which allows you to save recipes into it using website links. The major benefit to this is that I don't have to print pages of recipes.
Importing the recipes via link doesn't fill in the instructions, but thankfully, there is a web-app version so I am able to type out the instructions myself, otherwise, it will take you to the recipe site where there's paragraphs upon paragraphs of other information to scroll through plus all the ads and such.
Whisk allows me to have recipes I like, in a clean and easy to read format on my phone while in the kitchen.
Here's a screenshot of one of the recipes I have on the web app.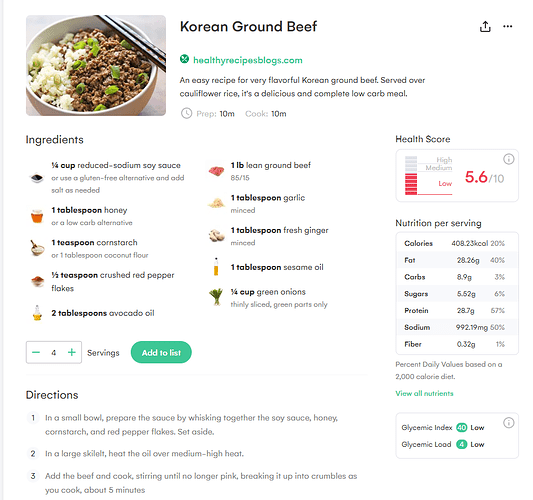 Thought this would be a cool app to share with you guys who might have a lot of recipes but would want them in a better format, all in one place.
Best of all… this is a FREE app. Available on iOS, Android, and Browser.