Hey there!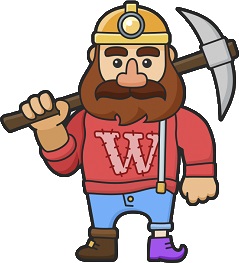 Welcome to WoolyPooly.com Official Thread.
WoolyPooly is builded on our own engine, we list solid and not easy projects, with short and long-term profit for miners.
With us you can mine Ae, Aion, Sero, Etc, Cortex, Handshake. We have both PPLNS/SOLO pools with 0.9/1.9% fee.
We don't hold your coins so payouts go when min threshold is reached. Feel free to join our discord have a good day and wish you profitable mining!
Why You Should Mine on WoolyPooly.com?
We bring money. WoolyPooly is one of the most profitable pools, thanks to PPLNS reward systemand low comission fees.
Reliable team members. We are: Experienced mining pool supporters, Miners, Entrepreneurs.
Dedicated servers. Top performance with an excellent connection.
Customer service. We support our users most part of the day in several chats.
FAQ:
Q: What's the pool payment frequency?A: As soon as minimum threshold is reached.
Q: What's the pool payout threshold?A: Sero - 20, ETC - 0.1, XWP - 10, AION - 10, CTXC - 10, HNS - 10, AE - 10.
Q: Can I mine on exchange wallet?A: Yes you can.
Q: What is your payment method?A: PPLNS / SOLO.
Q: How many % is your fee?A: 0.9% / 1.9%
Q: What coins do you list on?A: We are looking for short and long term perspective projects.With good volume, great team and product in general.