Bitcoin has been insane lately, if you bought it any day before now you would have made money! Some Bitcoin traders are up over 3000% in the last month though, what if we could copy their BTC trades?!
Subscribe to VoskCoin - http://voskco.in/Sub
Trade like the pro's on PrimeXBT! http://voskco.in/primexbt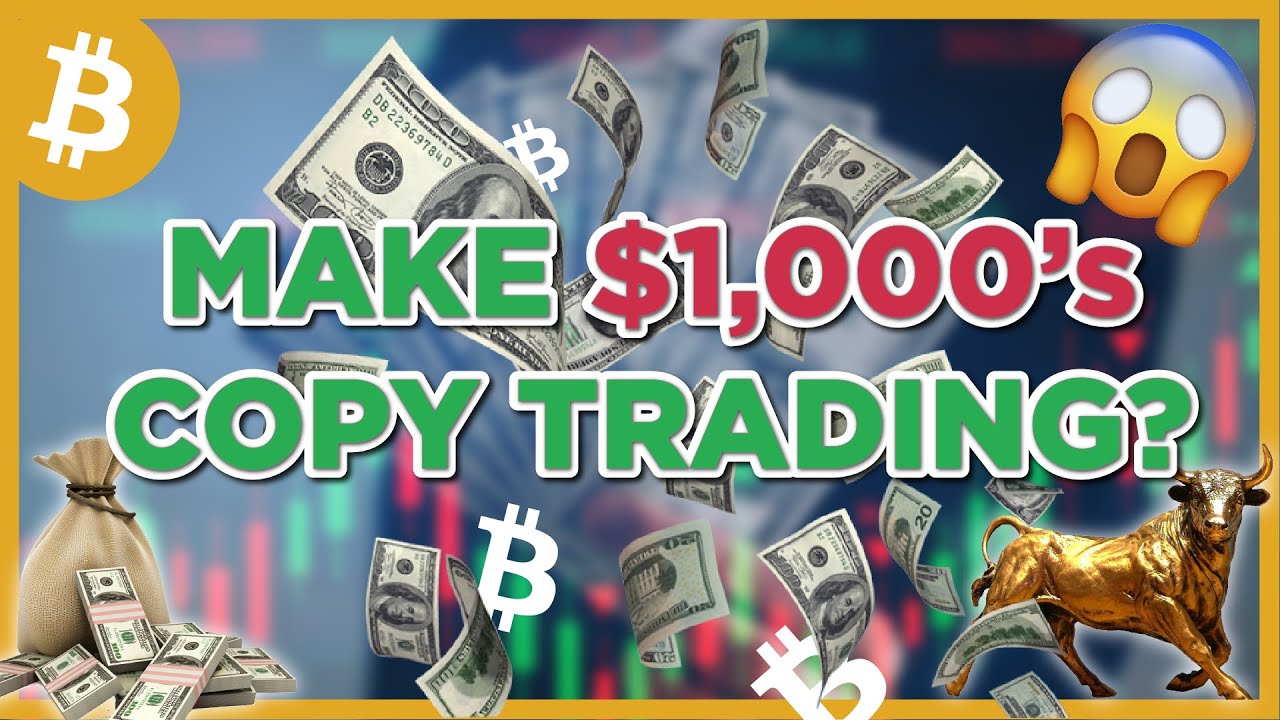 I'm not a professional trader, and you probably aren't either. That's why I think cryptocurrency exchanges that allow you to follow professional and full-time traders to copy their trades are super valuable. You also don't have to follow pro Bitcoin traders, if you have a friend you believe in, you could simply mirror his trading account, and if he makes $1,000s trading Bitcoin and other crypto coins – so will you! You can also trade FOREX as well as Stocks! Let's review PrimeXBT and if it's worth it to sign-up!
Remember you can save w/ code vosk50
Remember you can get a bonus w/ code voskcoin
Links!
Copy the best Bitcoin traders on PrimeXBT - http://voskco.in/primexbt
Covesting COV utility token on PrimeXBT - http://voskco.in/youb
Coin Bureau has a nice Prime XBT review - http://voskco.in/ydb1

Timestamps


0:00 Where will Bitcoin go from $28,000?
0:25 Let's talk trading, exchanges, and copy trading!
1:16 The brutal world of YouTube videos
2:00 Will there be more than 10 seconds of Tails?
2:24 Compass Sponsor
2:52 What is Prime XBT?
3:33 The land of crypto is wild right now
3:47 Referral program & special Vosk promos!
4:26 Trading 1 Bitcoin w/Prime XBT
5:48 What is Covesting? How does it work?
6:45 What is the profitability of covesting?
7:08 Covesting $COV Token
8:18 Similarity to Binance $BNB Token
9:11 145% trading profit in one day?!
10:06 Trading pairs available on Prime XBT
10:58 Technical Analysis tools available
11:33 Checking in on my trades
12:01 Is this platform worth using?
12:58 I made $2500 with trading?!
13:40 All links in the description
14:00 What are your thoughts on Prime XBT?
VoskCoinTalk the VoskCoin forum - http://voskco.in/forum
VoskCoin Facebook - https://www.facebook.com/VoskCoin/
VoskCoin Reddit - https://www.reddit.com/r/voskcoin/
VoskCoin Discord Server Invite - http://voskco.in/discord
VoskCoin Twitter - https://twitter.com/VoskCoin
VoskCoin Instagram - https://www.instagram.com/voskcoin/
VoskCoin is for entertainment purposes only and is never intended to be financial investment advice. VoskCoin owns or has owned cryptocurrency and associated hardware. VoskCoin may receive donations or sponsorships in association with certain content creation. VoskCoin may receive compensation when affiliate/referral links are used. VoskCoin is home of the Doge Dad, VoskCoin is not your Dad, and thus VoskCoin is never liable for any decisions you make.
Make $1,000s copy trading!