Are the Nvidia 3000 Series the BEST GPUs for MINING EVER?! Let's review the Nvidia RTX 3060, 3070, 3080, and 3090 graphics cards for GPU mining! We estimate the mining performance and hashrates! Sub to VoskCoin - http://voskco.in/Sub
Learn how we are using Crypto Earn to stake popular cryptocurrencies like Bitcoin, Ethereum, Tezos, Chainlink, ADA, and CRO along with the FREE $50 code here - Get $50 in Cryptocurrency JUST FOR SIGNING-UP With Crypto.com
Buy the BEST GPU for MINING you can right now - https://geni.us/DzN5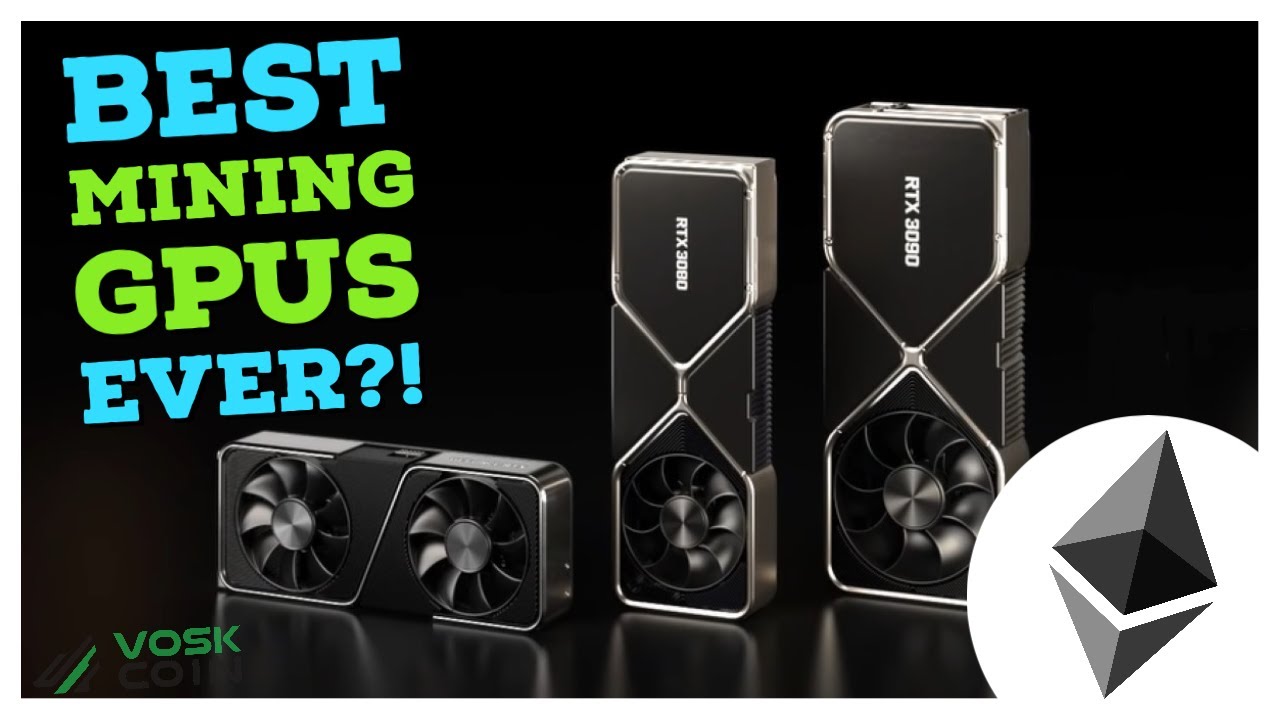 We are gamers, but we are more interested in cryptocurrency and mining! Bitcoin, Ethereum, and other cryptocurrencies are incredible tools and platforms to improve our world… oh and their literally once in a lifetime wealth changing opportunities. I built my dream gaming PC which cryptocurrency profits, and then mined more crypto and paid it off 5x. Naturally, I'm extremely excited to see the new RTX 3000 series GPUs from Nvidia. Forget all of the ray tracing this and DLSS that, let's talk on-board GPU memory and CUDA cores baby! These graphics cards are going to be incredible for mining, further allowing GPU miners to complete with ASIC miners and FPGA miners. The best mining hardware is one that is of a multi-purpose to encourage more users to take part in cryptocurrency and crypto mining – such as convincing your friend to mine Ethereum with his gaming PC as opposed to having to buy a $3000 ASIC miner from some Chinese company that provides a 0.5 day warranty… Anyway let's review what we know about the Nvidia RTX 3060, Nvidia RTX 3070, Nvidia RTX 3080, and the Nvidia RTX 3090 graphics cards!
Links!
Watch the entire official Nvidia 3000 live stream - https://www.youtube.com/watch?v=E98hC9e__Xs
Review the official Nvidia 3070, 3080, and 3090 prices - http://voskco.in/jfNV
Current prices of selling Nvidia 1080 TI's - http://voskco.in/KZlR
Nvidia RTX 3060 GPU leaked information - http://voskco.in/z87q
Estimated mining hashrates of the RTX 3070, 3080, and 3090 - http://voskco.in/XqF4
More estimated GPU mining hashrates for Nvidia 3000 series thanks to Red Panda Mining and his community - http://voskco.in/Bi3O
VoskCoin is for entertainment purposes only and is never intended to be financial investment advice. VoskCoin owns or has owned cryptocurrency and associated hardware. VoskCoin may receive donations or sponsorships in association with certain content creation. VoskCoin may receive compensation when affiliate/referral links are used. VoskCoin is home of the Doge Dad, VoskCoin is not your Dad, and thus VoskCoin is never liable for any decisions you make.