Meth ty sorry crazy crazy
I'll be interested to see what this project does. Eventually there would be a helium competitor. Makes sense, plus with it being on Kadena it's a bit more interesting for me.
Potentially easier to trade.
I'd be interested if it didn't require more equipment. Happy to repurpose a spare Milesight, RAK or other miner I already own, but all done buying hardware without an obvious & reliable earning scheme.
Hardware owners need an add on that allows them to mine whatever network pays best, or provide traffic ability to multiple networks at once. That's the future for whomever can figure that out.
Crankk is working on being able to easily switch your helium miners to mine Crankk. Rumor is using something like an SD card… and rumor is they want to be able to have all makers being able to switch… but still in the works at this point.
I05, another IOT network already allows helium miners to also take part in their network without any software or hardware changes. There concept is very interesting. They are basically using the helium network to help provide initial coverage until they can have a built up network of nodes (a two year process). I05 is in their very beginnings though…
For EU members that are interested in the Crankk Project,
They have a limited number of EU Crankk miners for sale to help test out the project…
Not sure how many are available or how long they will last…
Update,
With one hosted CRANKK miner, I've received about 900 CRANKK in two months of mining while using about 0.78 KDA.
There are roughly 300 CRANKK miners operating currently.
Indoor EU miners made by Sensecap are currently available for purchase.
Network Bits did a video on Crankk,
USA Crankk miners are available!!!
The more I read about it the better it looks compared to helium. It looks like several HNT miners can be converted based on the latest announcement.
Any news/links to convert HNT miners?
Soon…. They say an announcement is soon to be released….
Per announcment on Crankk Discord today,
MilenMinev — Today at 1:28 PM
Nordic Crypto has just released an important YouTube video regarding the upcoming Beta Group launch for our software Licence. The Beta Group launch will feature 2000 software licenses available for anyone to obtain and use to turn their old Helium HNT and MatchX M2 Pro mining device into mining Crankk. To ensure you are fully prepared for the beta test launch, Nordic Crypto has provided a detailed guide on how to set up your eckoWALLET and convert KDA from Chain 2 to Chain 0. This video will walk you through the necessary steps to ensure you are ready when the drop happens. Additionally, Nordic Crypto has provided a list of eligible devices for the upcoming beta test, which includes SensCap M1, Pisces P100, COTX X1/X3, RAK V2, MNTD, Panther X1/X2, Dragino LPS8, Controllino V1, Milesight UG65, Browan MerryIoT, Nebra OG, Nebra Rock Pi, and the M2 Pro Miner. If you're interested in participating in the Beta Group launch, head over to Nordic Crypto's Twitter page (@TheNordicCrypto) for more information. Don't miss out on this exciting opportunity to be a part of the future of Proof-of-Network-Participation with Crankk!
Tweeter - https://twitter.com/thenordiccrypto @Phil123 @everyone 31th March Release of Beta test software Licence - Do This to Be Prepared (HNT to Crankk) - YouTube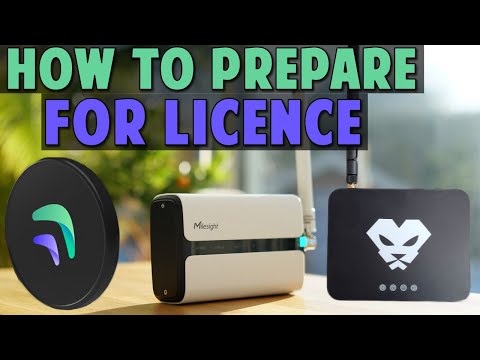 It's too early to determine what value CRKK will be assessed at. One thing is for sure Crankk gives us an idea of what a miner will earn in terms of CRKK volume. That's more transparency than the false narrative of what Helium gives us. I'm just optimistic that CRKK will be worth enough to convince me to switch