There's a big conversation happening on Vosk's discord and I have a lot of points to share of my concerns on Lifi Beam. Is it a scam or a miserably run business?
First of all they ban people who question them and threat legal action to people who ask for more information and follow up for not receiving their orders.
Their team photos are AI generated and say it has to do with Chinese military contracts or something? :S
https://www.lifi-beam.com/our-leadership-team/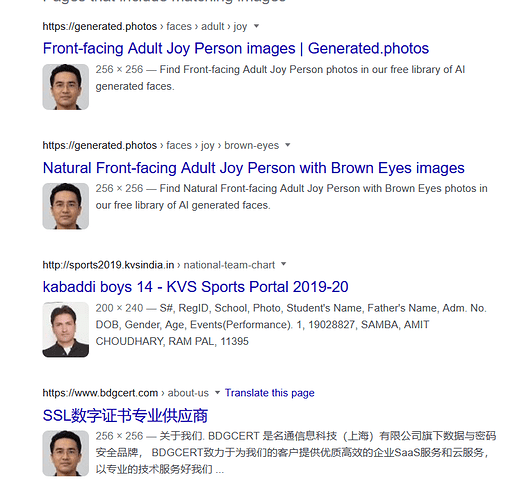 They published another video with a fake AI team that is completely different too.
Lifi Beam and the Misp Tech scam use the same explainer type video with the same fonts.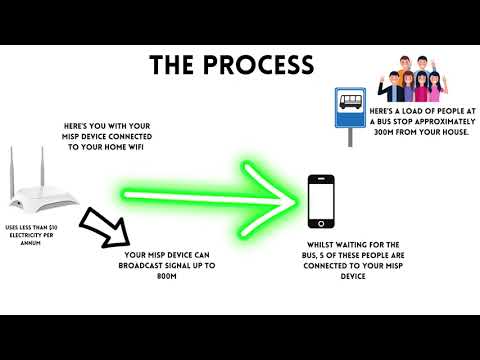 Lifi version
Shopify doesn't allow them to use credit cards and they shut down their Reddit with people complaining about not receiving their order
They muted their Telegram
Press releases say they have 17 million usd in funding but can't disclose any information about their funders.
FB group called Lifi Beam Earnings has a thread of people claiming to have been receiving massive earnings from May. They all seem like fake profiles with no cover photos. Lifi beam uses these as screenshots on their website as official promo material yet deny they can't verify because the group is community run. They say these people received their gateways from their private employers.
https://shoplifibeam.com/pages/public-gateway-earnings
Images attached in case they take it down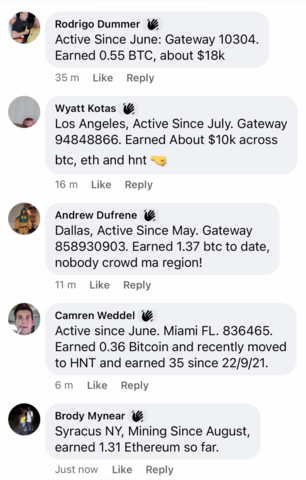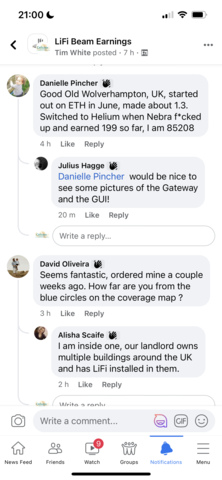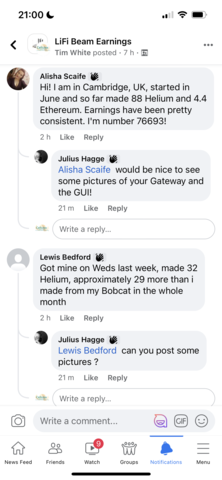 Fake looking facebook profiles incase they take it down
https://www.facebook.com/wyatt.kotas.7
https://www.facebook.com/andrew.dufrene.1
https://www.facebook.com/camren.weddel/
https://www.facebook.com/brody.mynear
https://www.facebook.com/danielle.pincher
https://www.facebook.com/alisha.scaife.9
https://www.facebook.com/lewis.bedford.1029
https://www.facebook.com/cobbyjeffreycascas
https://www.facebook.com/janice.flores.921/
https://www.facebook.com/bharromcascas
https://www.facebook.com/Mz.AnGeLEyeZ
https://www.facebook.com/mike.jansen.906

Lifi Beam twitter account which is now private/deactivated attacking people in extremely rude way
https://scontent.fybz1-1.fna.fbcdn.net/v/t1.6435-9/244768517_1913831258777389_8742386315941436507_n.jpg?_nc_cat=104&_nc_rgb565=1&ccb=1-5&_nc_sid=825194&_nc_ohc=HFxkNERyhH0AX_EQw-x&tn=2dIdPmqhk_PO9kaT&_nc_ht=scontent.fybz1-1.fna&oh=5ed7b1e5c6e7ad6fc476dd02245ac73c&oe=61A689DB
They reported that customs issues were why no one in USA was receiving them yet they have one "influencer" in California who got one.