Miss Vosk reviews the top 3 best Bitcoin, Ethereum, and other cryptocurrency hardware wallets available right now! Hardware wallets or "cold" wallets are the best ways to store your crypto! Sub to VoskCoin - http://voskco.in/Sub
Buy the BC Vault crypto hardware wallet here - http://voskco.in/bcvault
Buy the Trezor Bitcoin crypto hardware wallet here - http://voskco.in/trezor
Buy the Ledger cryptocurrency hardware wallet here - http://voskco.in/ledger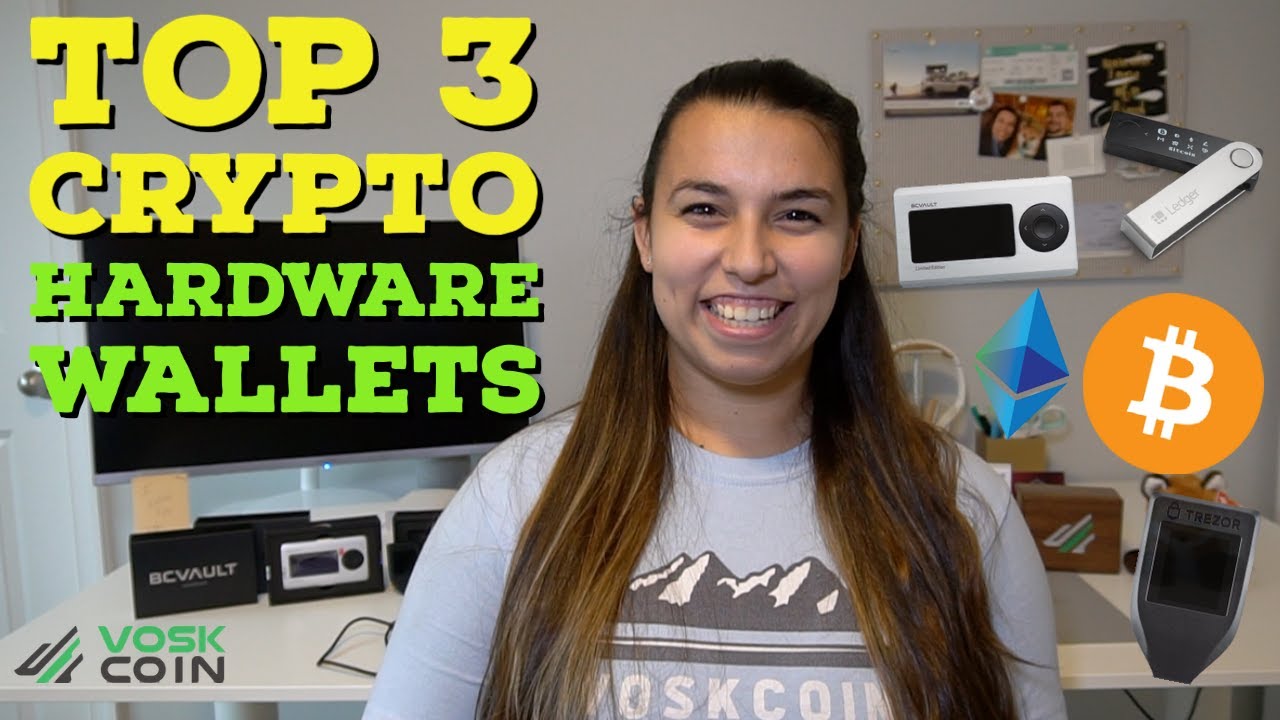 Taking the security of your Bitcoin and cryptocurrency serious is an absolute must, which is why once you have a decent amount of Bitcoins and crypto that you should invest in a hardware wallet for enhanced security. Trezor created the first-ever Bitcoin and cryptocurrency hardware wallet with their Trezor One. Later Trezor released an improved hardware wallet, the Trezor Model T. Later Ledger released the Nano S, a competitor Bitcoin and cryptocurrency hardware wallet with much more altcoin support than the Trezor wallets. Ledger replaced the Nano S with the Ledger Nano X hardware wallet and we will uh… just forget about the super cool Ledger Blue that they completely abandoned… Now BC Vault has entered the Bitcoin cryptocurrency hardware wallet, claiming to have created the most secure Bitcoin and cryptocurrency hardware EVER?! Let's review the best crypto hardware wallets you can buy!
Win a Bitcoin Crypto BC hardware wallet! http://voskco.in/giveaway1
Timestamps!
00:00 Introduction to the best crypto hardware wallets
00:25 Why you should buy a cryptocurrency hardware wallets
02:32 Trezor Bitcoin cryptocurrency hardware wallet review
03:13 Ledger Nano S and Nano X crypto hardware wallet review
04:05 BC Vault Bitcoin and cryptocurrency hardware wallet review
06:26 Prices for all of the best crypto hardware wallets you can buy
08:00 BC Vault hardware wallet setup tutorial guide
VoskCoin Facebook - https://www.facebook.com/VoskCoin/
VoskCoin Reddit - https://www.reddit.com/r/voskcoin/
VoskCoin Discord Server Invite - https://discord.gg/FGGmS2z
VoskCoin Twitter - https://twitter.com/VoskCoin
VoskCoin Instagram - https://www.instagram.com/voskcoin/
VoskCoin is for entertainment purposes only and is never intended to be financial investment advice. VoskCoin owns or has owned cryptocurrency and associated hardware. VoskCoin may receive donations or sponsorships in association with certain content creation. VoskCoin may receive compensation when affiliate/referral links are used. VoskCoin is home of the Doge Dad, VoskCoin is not your Dad, and thus VoskCoin is never liable for any decisions you make.