What are the best websites for Bitcoin and cryptocurrency, or the best tools to stay updated with crypto or the best cryptocurrency forum, etc – Let's review the best websites, apps, and tools to stay up to date! Subscribe to VoskCoin - http://voskco.in/Sub
Learn more about Odinala Network ODN here! http://voskco.in/l9yV
Learn how we are using Crypto Earn to stake popular cryptocurrencies like Bitcoin, Ethereum, Tezos, Chainlink, ADA, and CRO along with the FREE $50 code here - Get $50 in Cryptocurrency JUST FOR SIGNING-UP with Crypto.com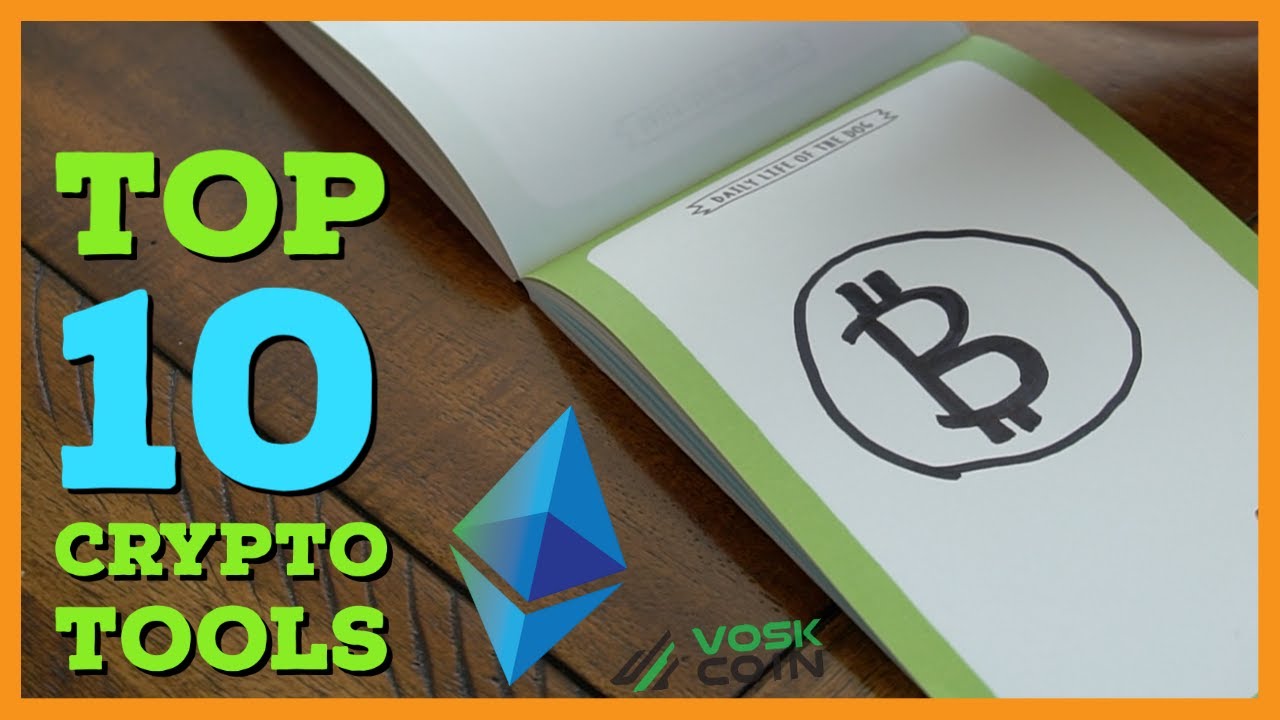 Keeping up with Bitcoin, Ethereum, and other cryptocurrencies is honestly incredibly difficult. Crypto is not a massive sector, and yet it moves at a blistering pace. What is Crypto Twitter or Crypto YouTube, do people still use forums and if yes then what are the best cryptocurrency forums? What are the best crypto news websites? Is Discord or Telegram better for cryptocurrency groups? Are there a lot of cryptocurrency users on Reddit? These are all common and great questions, in this video we review the top ten tools, websites, apps, and platforms to learn more about Bitcoin, Ethereum, and other crypto coins and really just the basics you need to stay updated in the crypto world!
Links!
All VoskCoin social media and websites - http://voskco.in/voskcoin23
Coindesk crypto news - http://voskco.in/z6AG
Cointelegraph crypto news - http://voskco.in/LhQ7
The Block crypto news - https://www.theblockcrypto.com/
Decrypto crypto news - http://voskco.in/nrCo
Crypto Zombie Crypto YouTube channel - http://voskco.in/kjMW
Chico Crypto Crypto YouTube channel - http://voskco.in/7rlV
Bitcointalk the censored cryptocurrency forum - http://voskco.in/hCod
VoskCoinTalk the best cryptocurrency forum - https://voskcointalk.com/
Cryptocurrency subreddit on Reddit - http://voskco.in/5QhU
Timestamps!
00:00 Introduction to how to research Bitcoin and cryptocurrency
00:51 1 Crypto news websites
02:00 2 Crypto YouTube
02:55 3 Crypto Twitter
03:54 4 Cryptocurrency Discord servers
04:54 5 Cryptocurrency Telegram groups
05:31 Odinala Network ODN overview and token sale
06:25 6 Cryptocurrency forums
08:40 7 Crypto subreddits and Reddit trolls
10:39 9 Crypto Facebook
11:44 Crypto prices, exchanges, and coin marketcap/metric rankings
13:44 Who is trustworthy in cryptocurrency and who's trustless
What happened to #8 anyway?! The easter egg comment!
VoskCoin is for entertainment purposes only and is never intended to be financial investment advice. VoskCoin owns or has owned cryptocurrency and associated hardware. VoskCoin may receive donations or sponsorships in association with certain content creation. VoskCoin may receive compensation when affiliate/referral links are used. VoskCoin is home of the Doge Dad, VoskCoin is not your Dad, and thus VoskCoin is never liable for any decisions you make.