March 28th 2017 was the earliest documentation I could find of myself mining on NiceHash.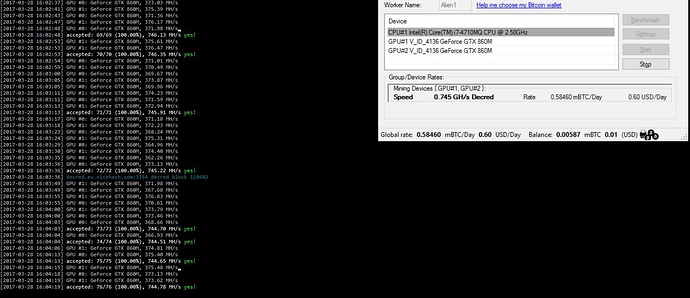 This screenshot is of my old Alienware laptop with an outdated dual GPU setup and outdated CPU, and yet the laptop was still earning 60 cents a day!
Some people have made a lot of money and cryptocurrency mining on NiceHash, some others have lost money due to the NiceHash hack that occurred at the end of 2017. NiceHash has received some negative press because of the hack along with the platform being used for 51% attacks on different blockchains in the past.
The hack was unfortunate, but I always mined directly to my wallet address so the worst that could have happened to me during the hack was losing a weeks worth of mining payouts. I was not using NiceHash the week of the hack, however (IIRC).
I also do not fault NiceHash for any of the 51% attacks. If each cryptocurrency developed its own unique mining algorithm instead of piggy backing on the development and success of other blockchains for example Zcash and ZenCash (now rebranded to Horizen), then it is extremely unlikely any of these cryptocurrencies would have been successfully 51% attacked.
The third common complaint I see against NiceHash is that you shouldn't support a centralized service like this and that you should just mine a coin directly. I believe you should directly mine a coin that you like, believe in, and want to hold long-term, yes, however I think services like NiceHash are excellent for mining profitability coins that you do not like, do not believe in, and do not want to hold long-term. It is also more difficult than ever for US citizens to sell their coins, so using a service that converts obscure altcoins into BTC which is easy to convert to USD (if desired), has huge potential benefits.
The main reason I like services like NiceHash is that these "one-click miners" are the best for onboarding new users to cryptocurrency and mining. Mining is daunting, especially in the beginning, even myself tried mining with NiceHash before I downloaded my own coin-specific mining software. I understand these types of users, because I WAS one of those users at the beginning of the cryptocurrency journey.
Moving forward, mining with NH in 2020
I just downloaded the latest NiceHash miner as NH has agreed to sponsor a review and tutorial video on the VoskCoin YT channel. NiceHash miner 3 is the most polished NH miner I have ever used.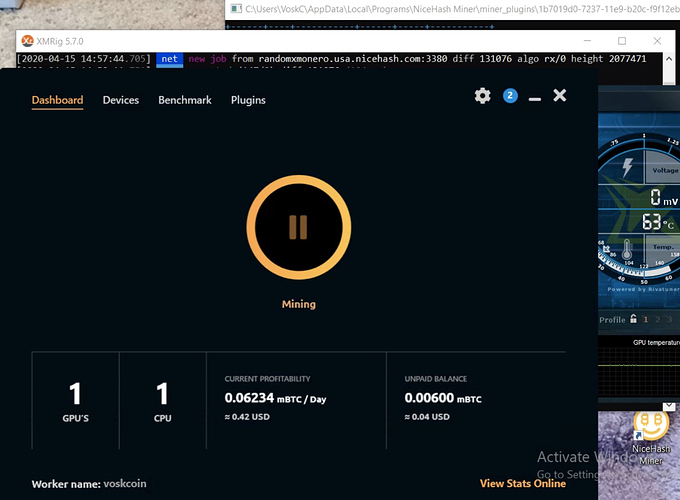 Mining with NiceHash is a pretty straight-forward setup, you download the program, you tell your computer it's not a virus…because your anti-virus software will likely try to quarantine it because it contains common cryptocurrency mining software (which can be used maliciously, but NiceHash is not doing this). On the old NiceHash miner, the whole mining experience was centered around your Bitcoin wallet address. NH has moved to an account system now, so you'll make an account with them and then load your Bitcoin wallet address into your account for subsequent payouts.
Today along with the latest NiceHash miner 3 release of version 3.0.0.8 this is what the user dashboard looks like, which is not completely synced with their downloadable miner.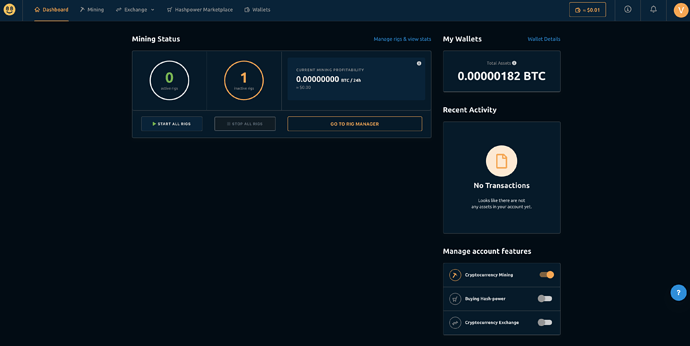 I'm going to continue testing, gathering data, and I'll compile the NiceHash mining experience into an updated 2020 NH mining video review for the VoskCoin YT channel. I'd love to hear your thoughts on NiceHash, mining with them, their exchange, and if you have ever bought hashrate via their platform as they are what's considered a "hashpower marketplace", where basically you can rent mining rigs to mine specific cryptocurrencies or rent out YOUR mining rigs and be compensated in BTC.