Looking for a reliable source for a CK6 besides watching twitter 24/7
i ordered my for BT miner before they jacked up the price. Already shipped and will be at my house by next thursday
They do . Just email to them and they will send a list.
They do. I got their list yesterday, but their prices seemed a little high. Over 1k plus shipping for a refurbished l3+
As promised just following up here, I received my 5 L3s from Steven today. I was sent a test video about a week ago and then frequent shipping updates from DHL were received via text. During this time I was in frequent contact asking about what PDU to buy and C13/C14 cables. Steven helped me with everything and today when the packages arrive everything was packed properly and all machines were in good operating condition when they arrived. After I unpacked and started setting up the ASICs I was unfamiliar with some of the steps and Steve was very responsive. He took multiple phone calls from the afternoon well into the late evening. He helped me update the firmware, get setup with mining software and walked me through how to use NiceHash in detail. I definitely needed some hand holding for certain parts and he continually made sure the ASICs were not only running, but running efficiently. He didn't have to do that and I am very appreciative of his support. Overall I am happy with my experience with Steven and will buy from him again and continue to recommend him to other community members. Thanks @Master3004 I couldn't have gotten this done without you.
I don't trust all of those crypto and cash transfers as i burned once and don't want it to happen again.
On a positive note, I would like to share that I received my miners from asicminershub.com very fast and without problems. Payment via PayPal, confirmation email received right away after making the payment and after dispatch with tracking number. one of the miners arrived in 2 days another took 11 days after payment. I've contacted them via number on their website to discuss price and received a small discount for buying for a second time. All in all only good experience.
Just wanted to give a shout out to @Master3004. i ordered my l3 + on Jan 4th and received it yesterday. Honestly I was worried because I never ordered a miner from a individual and keep seeing horror stories on here about people getting scammed "not from master3004" just in general. I decided to take the chance and glad I did. I would recommend him based on my experience. Thanks. I will be ordering again.
In contrast. I ordered a kd box on Nov 14. Have seen nothing. Have been yelled at as if it is my fault for not having patience.
I dont know about others but I like to shop safe online, so card or paypal payments for me only, unless I am buying form manufacturer such as goldshell.
I bought mine from www.asicminershub.com
It is brand new company in the field but my two orders delivered very fast and I am happy with service they provide!
Checked out asicminerhub the prices are insanely high
No offense. If you do not trust crypto payments, what are you doing here at all? Rhetoric question…
I quickly checked that website…the prices are ridiculous. Ebay is cheaper!!
I think you can pay with paypall on muskminers.com, may not be as cheap as some others, far not that ridiculous and they are a legit business here in North Dakota as far as a hear from different sources.
Does anybody know about this place '' minerscat ""
So crypominernv is straight up legit and a man of his word and trusted supplier for me.
I recently contacted him about an L3+ purchase and he was quick to respond.
We setup a payment that evening and that went smooth as silk with no hassles.
He said he would get me a tracking number and ship the next day which he did.
Being that I am only one state over it came fast within 2 days.
Opened the box and behold the item I purchased is indeed what was shipped.
The packaging was packed solid and there was no signs of any damages.
Plugged it in, did some basic setup/tests and I have exactly what I paid for per our agreement.
Here's some screen shots…
Running about avg. 501 MH, $4.04 24/hr.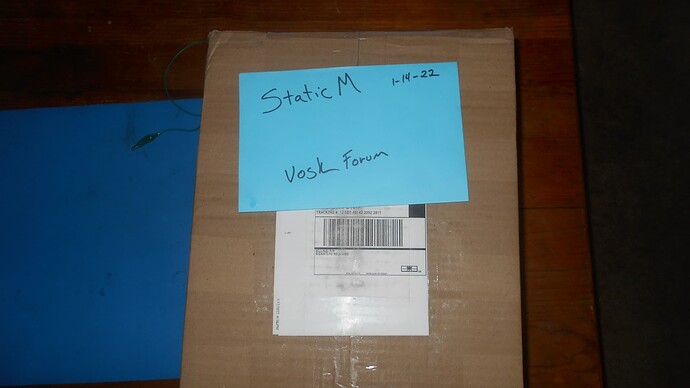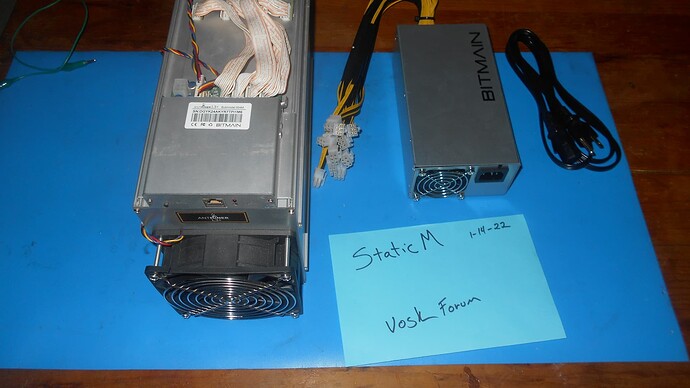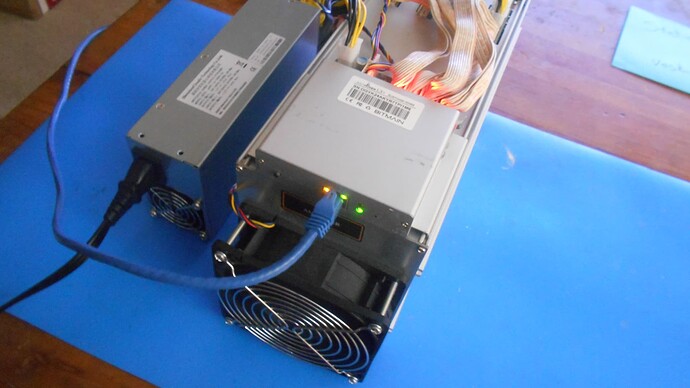 Nice
How much was the l3?
Where can I contact him