We are working with Ballet Wallet to give away ONE crypto wallet to our community!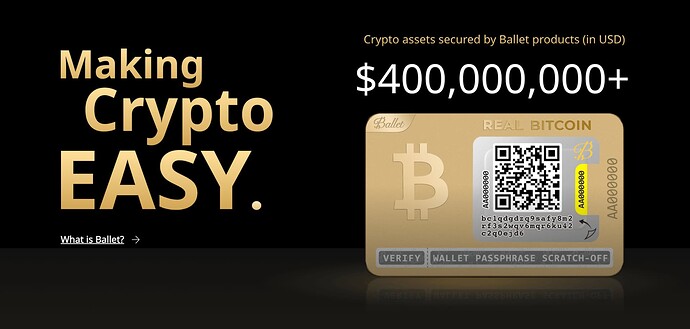 Ballet wallets support over 100 cryptocurrencies, including Bitcoin (BTC), Ethereum (ETH), Dogecoin (DOGE), Uniswap (UNI), and more. They also support over 60 NFTs, including Crypto Punks, BAYC, Mutant Ape Yacht, and Crypto Kitties.
To enter into the giveaway, leave a comment below with your favorite VoskCoin video from the past year. This giveaway will be active until July 29.
This is not financial advice. Please make sure to do your own research before depositing your funds into any wallet.
Ballet will reach out to the winner via your VoskCoinTalk account email.