We are earning over $78 dollars a day, or about $2340 dollars a month in passive income with cryptocurrency because we are staking coins! Subscribe to VoskCoin here! - http://voskco.in/Sub
Best computer for a home server and node - https://geni.us/ohrAiDx
Read the full VoskCoin write-up on how I'm making money from home ONLINE with Cryptocurrency on the VoskCoinTalk cryptocurrency forum

Stacked Invest has profitable Crypto Indexes and Crypto Trading Bots - http://voskco.in/stacked
Learn how we are using Crypto Earn to stake popular cryptocurrencies like Bitcoin, Ethereum, Tezos, Chainlink, ADA, and CRO along with the FREE $50 code here - Get $50 in Cryptocurrency JUST FOR SIGNING-UP With Crypto.com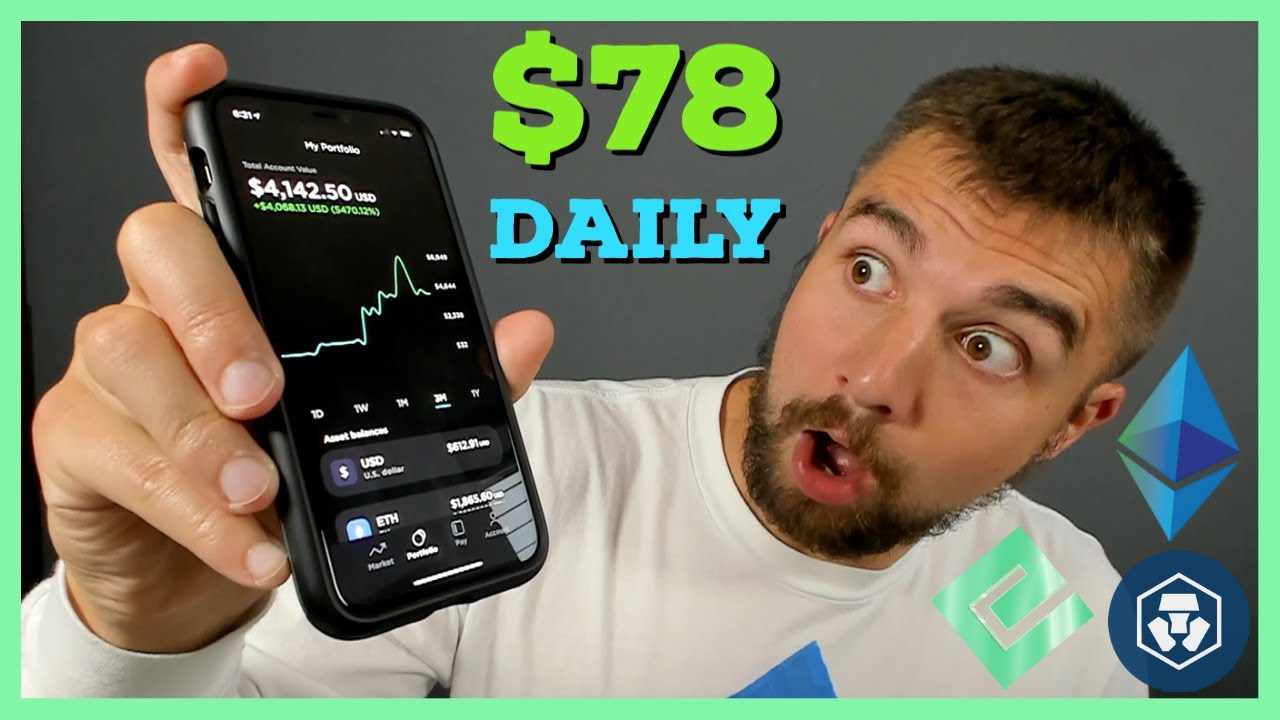 There are numerous ways to earn passive income online, and earning passive income with cryptocurrency is one the most lucrative and challenging ways. Today I review how I am personally earning 78 dollars a day using my crypto coins right out of my own home, or really how I'm earning thousands of dollars a month in passive income with cryptocurrency. When people say you need to put your money to work, have your money work for you so you can earn more of it, well it is the same thing with cryptocurrency. I am literally putting my crypto coins to work for me, and by doing this I am earning more cryptocurrency coins. When I earn more crypto coins like having my Energi NRG staking hit stakes and increase my cryptocurrency portfolio, I am earning money. All of these cryptocurrencies have an associated USD value, sure it is always fluctuating, but that can be a good thing! I am staking and lending numerous cryptocurrencies in the CryptoCom app, this allows me to earn passive income and more coins with top crypto's like Ethereum, Tezos, and Chainlink! I am also researching trading bots and crypto indexes, Stacked Invest have created a super interesting platform that will allow us to dive right into profitable crypto indexes as well as historically profitable trading bots as well!
VoskCoin Facebook - https://www.facebook.com/VoskCoin/
VoskCoin Reddit - https://www.reddit.com/r/voskcoin/
VoskCoin Discord Server Invite - https://discord.gg/FGGmS2z
VoskCoin Twitter - https://twitter.com/VoskCoin
VoskCoin Instagram - https://www.instagram.com/voskcoin/
VoskCoin is for entertainment purposes only and is never intended to be financial investment advice. VoskCoin owns or has owned cryptocurrency and associated hardware. VoskCoin may receive donations or sponsorships in association with certain content creation. VoskCoin may receive compensation when affiliate/referral links are used. VoskCoin is home of the Doge Dad, VoskCoin is not your Dad, and thus VoskCoin is never liable for any decisions you make.