I'm making money with Chainlink! How though? Let's review what is Chainlink, what it does, why its undervalued STILL and how I am staking LINK to earn passive income in cryptocurrency! Sub to VoskCoin - http://voskco.in/Sub
Learn how we are using Crypto Earn to stake Chainlink earning passive income in cryptocurrency with our LINK! Get a FREE $50 code here when signing up - Get $50 in Cryptocurrency JUST FOR SIGNING-UP With Crypto.com
Review our Chainlink earnings from buying LINK and also our staking profitability on VoskCoinTalk - Evaluating DeFi Staking/Lending Crypto Profits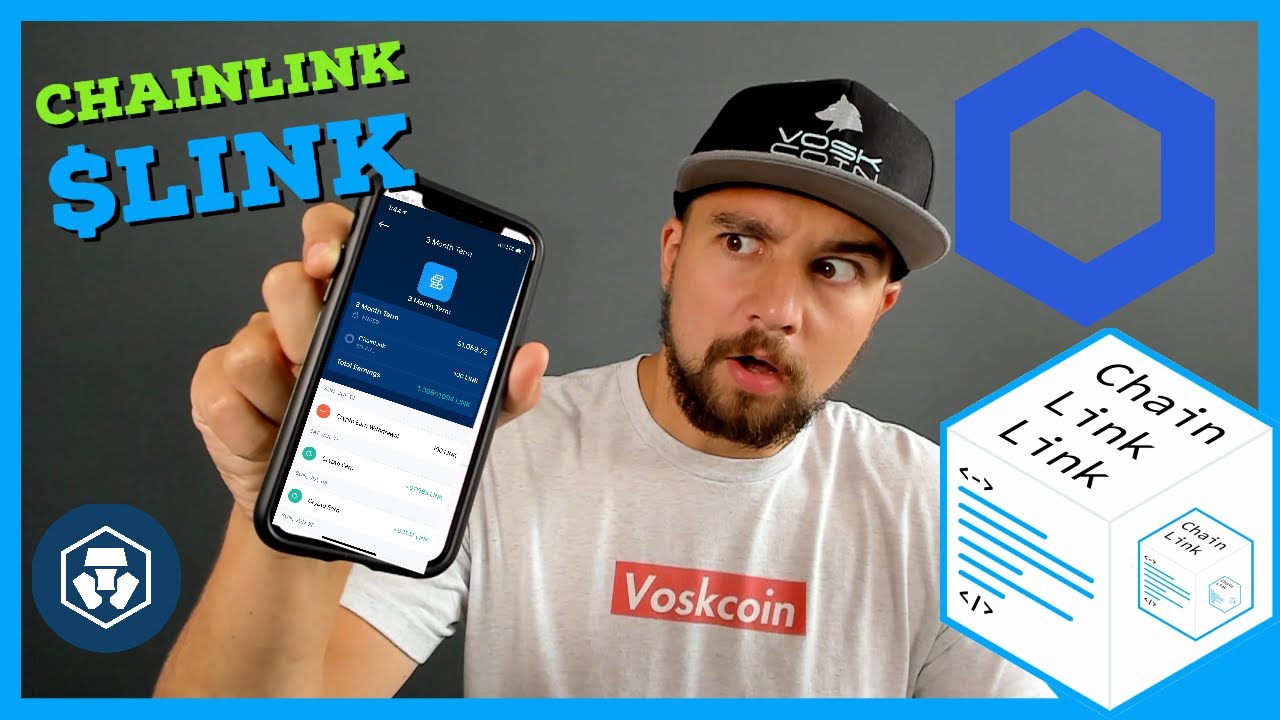 Chainlink has been on an absolute tear in 2020, and to be honest it still probably has room to grow based off the recent all-time high as well as their development, partnerships, and passive income potential. Chainlink is integrating with CryptoCom to enable a greater level of transparency in their cryptocurrency exchange and app along with better real-time data. The Winklevoss Twins are Link marines, and huge proponents of the Chainlink project. Chainlink has also been listed onto Coinbase along with many other popular cryptocurrency exchanges like Binance. Dave Portnoy of Barstool sports and his day trading show had a massive buy into Chainlink along with a panic sell, which may have done more bad than good in the short-term. Regardless of all this craziness, let's review Chainlink and the massive progress LINK has made here in 2020 and how we have earned thousands of dollars with Chainlink!
Links!
Get $10 FREE by buying and selling LINK on Gemini - http://voskco.in/gemini
Chainlink LINK to USD - http://voskco.in/BGNk
What is Chainlink LINK a beginners guide - http://voskco.in/bxgA
Chainlink partners with CryptoCom DeFi wallet - http://voskco.in/DsRt
Chainlink LINK official cryptocurrency website - http://voskco.in/Z97u
Run a Chainlink node - LINK node setup guide - http://voskco.in/KMI7
Winklevoss Twins of Gemini on Chainlink - http://voskco.in/A8yk
Dave Portnoy and the Link marines - http://voskco.in/W7mf
VoskCoin is for entertainment purposes only and is never intended to be financial investment advice. VoskCoin owns or has owned cryptocurrency and associated hardware. VoskCoin may receive donations or sponsorships in association with certain content creation. VoskCoin may receive compensation when affiliate/referral links are used. VoskCoin is home of the Doge Dad, VoskCoin is not your Dad, and thus VoskCoin is never liable for any decisions you make.