Are we DeFi yield farming yet?!! Let's look at some profitability numbers on cryptocurrency we are currently staking, lending, farming or whatever – basically trying to have our coins work for us, to increase our total coin holdings and also our USD value (plus hopeful price increases in coins as well)
We also recently upgraded to the Crypto.Com Emerald Visa debit card… it's pretty cool!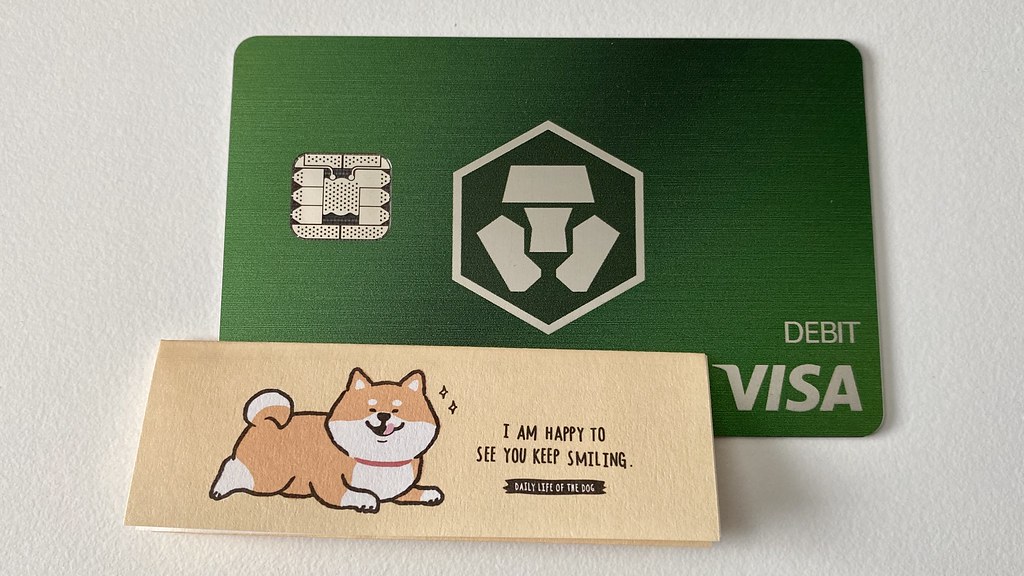 If you want to get $50 for free read this thread on CryptoCom on VoskCoinTalk here

So we're staking numerous cryptocurrency coins, several different ways – and one of those ways is via the CryptoCom app

Our goal is not only to earn interest on our coins, but also hoping the coins rise in value. We have been fortunate because for most of these that has been the case.
For example we recently talked about staking Cardano ADA on their testnet and also via the Crypto app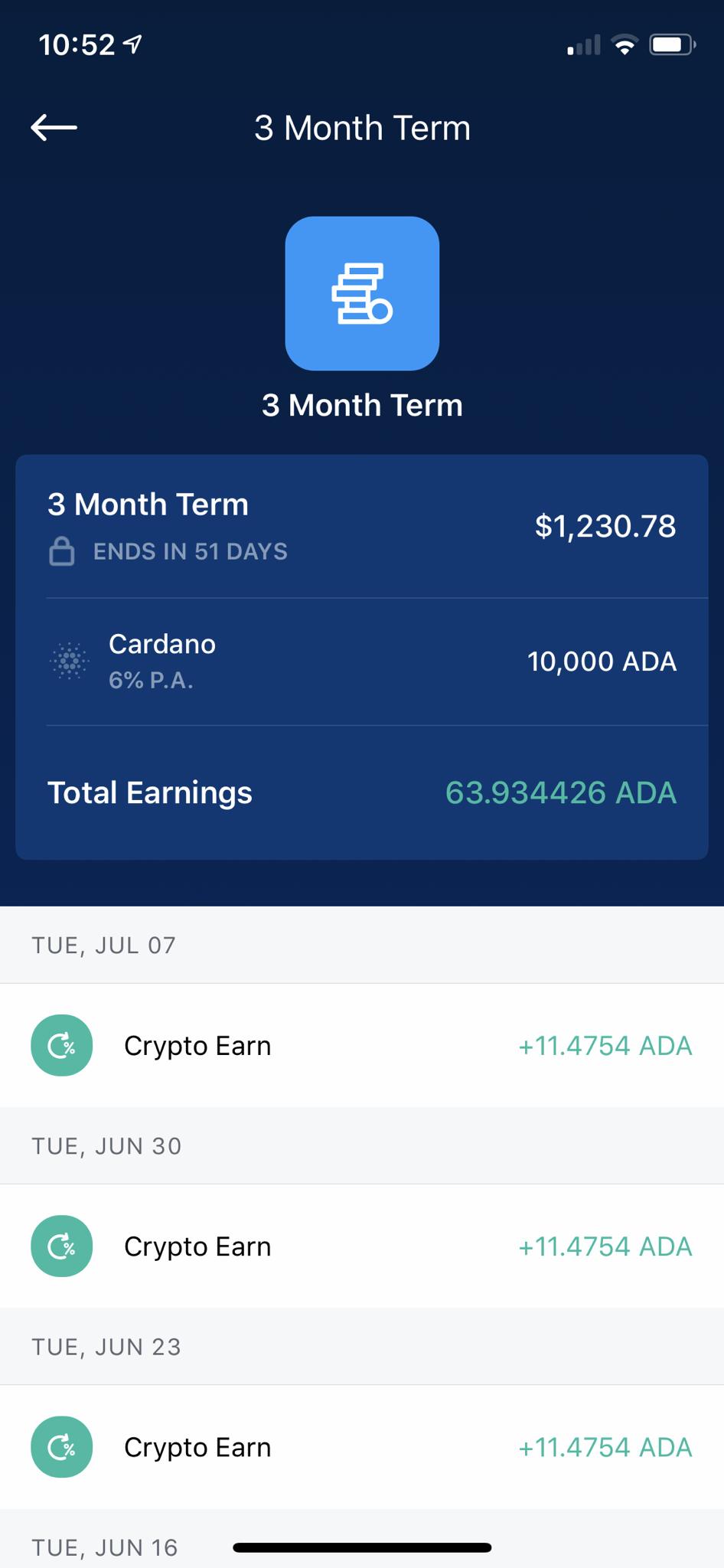 Above you can see the USD value of the 10,000 Cardano ADA coins when we began the staking/lending and they have increased significantly in price, so if you had bought the coins about when we did, you would have done the same – we showed this whole process publicly on YouTube here

From ~$850 to ~$1,230 in Cardano holdings as well as +64 coins which is about + $8 thanks to the price increase – this brings our total to ~+$400
Next we've got another stake of 10,000 CRO coins, which is the Crypto.com coin
Originally the Cro cryptocurrency coins were valued at about $650 and their value has more than doubled since we began staking them in the Crypto app to over $1,400! We have earned an extra 280 CRO coins, which are currently valued at $40 dollars. So we've increased our coin holdings by 280 coins, and our USD has increased significantly.
By adding our Cardano coins and CRO coins, we invested $1,450 dollars and now not only have a USD value of ~ $2,650 dollars. Our crypto holdings are now worth $1,200 extra AND we have an additional 64 coins of Cardano and 280 coins of CRO
We also added 100 Chainlink LINK coins to the crypto app

The LINK coins were originally valued at ~$338 and are now worth $672 so that's an increase of $334 and we also earned an additional 1.3 LINK which is factored into the above value increase. 1.3 Chainlink LINK is currently worth $7.80. This increased our USD holdings by almost double AND we increased our coin holdings by ~1.3%. Not bad.
So to use round numbers we basically put $1,500 into this and have increased our coin holdings in all of the respective cryptocurrency coins as well as doubled our USD. It is not always this simple or easy, and the market ultimately controls everything. This post IS NOT MEANT TO BE TAKEN AS US BRAGGING or anything even close to that, I'm just sharing some of the results with you all here.
No matter what if you aren't playing the game you have no chance to win or lose, so we are happy to still be involved in cryptocurrency and to have benefited from recent changes in coin valuations. Keep in mind if a profit isn't realized, it's not really a profit just potential gains.
Moving on we talked extensively about Energi NRG staking on their 3.0 blockchain, which you can read all about here

There are a lot of details involved with this, to put it simply we are down from ATH but still up from our initial buy-ins and Bitcoin valuations.
Evaluating the most recent two full days of coin staking, we have hit 10 stakes, each worth 2.28 NRG coins which multiplies to an expected 22.80 Energi coins currently valued at $43 or $21.50 a day on a stockpile of
15,556 NRG
currently valued at $29,402. Please keep in mind its possible to achieve similar results with less coins, and the minimum amount of NRG coins you need to get reliable staking results and thus profits is only about 1,000 NRG which you can study
here
.
Based off of the last 2 days we are earnings $645 worth of NRG for simply holding these Energi coins and running a VPS which is basically just the Energi 3.0 wallet always on and synced to their blockchain. Our NRG core server only costs us $5 a month, which equates to a net gain of $640.
The bigger your risks, the bigger your rewards… potentially anyway, really anything goes in the cryptocurrency world! We will have a video comparing Energi NRG staking vs masternode profits soon, you can review our search on this here.
We are doing even more than this but this is just a quick write-up outlining some of the main ways we are seeking to increase of coin and USD holdings through passive income techniques in cryptocurrency!