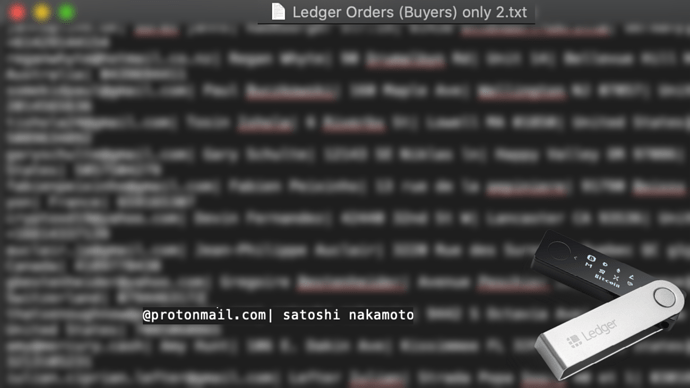 Ledger Data breach impacts THOUSANDS of buyers
Blockquote A database containing the personal information of over 270,000 Ledger customers has been published on RaidForums, a marketplace for buying, selling, and sharing hacked information.

The above quote and screenshot sourced from The Block.
Unfortunately, it's extremely dangerous to have your personal information exposed, especially when it relates to Bitcoin and other cryptocurrencies because criminals may assume you have a lot of money – putting you and your family at risk. There is also the incredibly dangerous risk once your personal phone number is revealed, to be the target of sim swapping attacks to gain access to your funds secured with mobile phone 2fa.
Due to legal risk, I cannot simply share the data breach file, but we do have a copy of it because it has leaked throughout the dark web – you're welcome to simply search for it, it's not that hard to find.
However, if you're worried or wondering if you are impacted and want to know if that's true as well as what data of yours is leaked, simply reply here asking us to check via your email associated with your account on VoskCoinTalk or share any private data we could use to check the list to @MissVosk
Again I'd rather just share the list with you and you search yourself, but we are concerned of the legal risk of sharing .25 MILLION buyers data.
Watch the VoskCoin livestream covering the Ledger Hack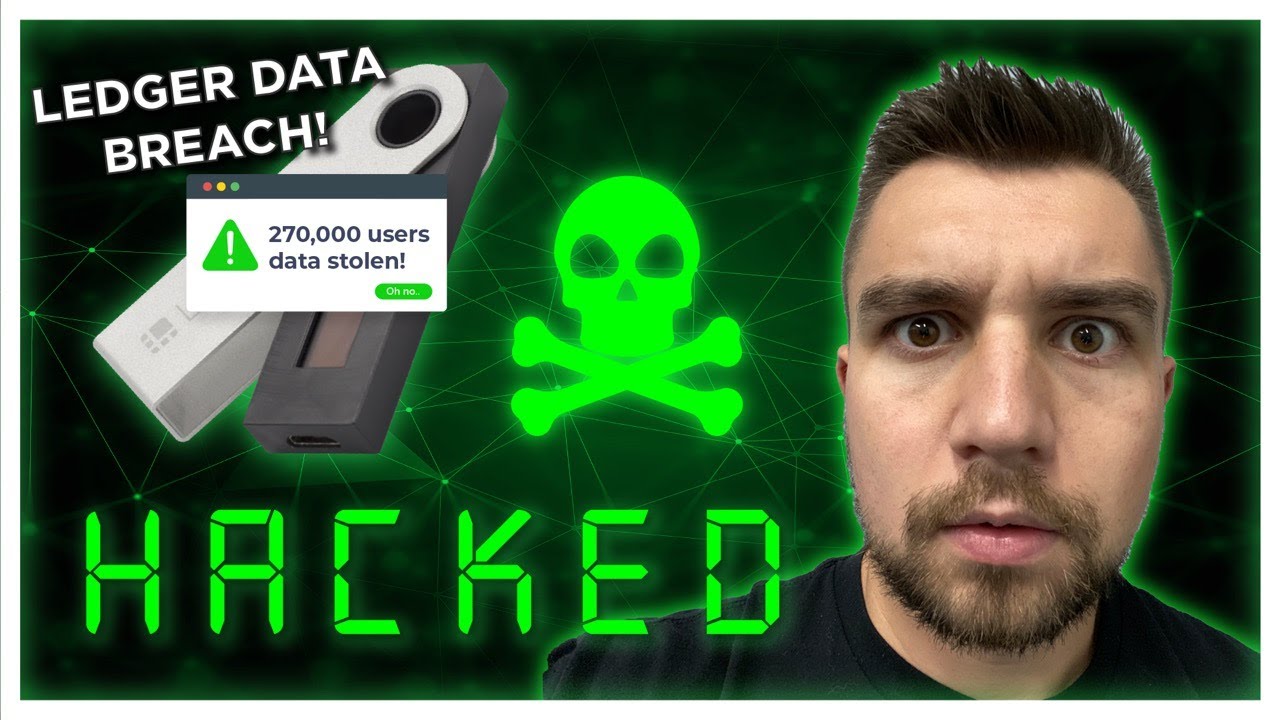 If you'd still like to buy a Ledger, you can use our affiliate link here but I'd rather buy one from Amazon now!