Hello again!


Here's an updated list of all VoskCoin official accounts, social media, and other links.
Please remember to always be careful with anything you do online as not everyone is who they say they are. Communication from the VoskCoin team will almost always be via email and will ALWAYS be from an @voskcoin.io email address. Anything with Gmail, Hotmail, MSN, or any other email address is more than likely not safe as they are not from our team.
We do not reply to DMs, the best way to get in touch with the VoskCoin team is through the official Telegram community or Discord server!
Accounts & Social Media
Official VoskCoin YouTube channel: https://www.youtube.com/voskcoin
Official VoskCoin Website: www.VoskCoin.io, www.VoskCoin.com redirects to VoskCoin.io
Official VoskCoin forum: https://voskcointalk.com/, VoskCoinTalk.io redirects to VoskCoinTalk.com
Official VoskCoin Discord server: VoskCoin #1869
Official VoskCoin Discord server invite: https://discord.gg/SngsrKGJkg
Official VoskCoin Telegram account: https://t.me/VoskCoin
Official VoskCoin Telegram community: https://t.me/VoskCoingram
Official VoskCoin Bitcointalk account: https://bitcointalk.org/index.php?action=profile;u=987465
Official VoskCoin Reddit account: https://www.reddit.com/user/VoskCoin/
Official VoskCoin Reddit subreddit: https://www.reddit.com/r/VoskCoin/
Official VoskCoin Patreon: https://www.patreon.com/VoskCoin
Official VoskCoin Twitter account: https://twitter.com/VoskCoin
Official VoskCoin Facebook account: https://www.facebook.com/VoskCoin
Official VoskCoin Twitch account: https://www.twitch.tv/voskcoin
Official VoskCoin Streamlabs donation link: https://streamlabs.com/voskcoin/tip
Official VoskCoin TikTok: https://vm.tiktok.com/tfVeWM/
Official VoskCoin Medium account: https://medium.com/voskcoin
Miss Vosk Link(s)
Official Miss Vosk Twitter account - https://twitter.com/missvosk
If you have any concerns about whether you're talking to the real VoskCoin team, please leave a comment on this post!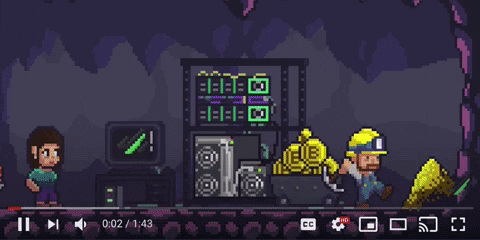 And just in case you forgot who I am: Hello VoskCoinTalk, nice to meet you!