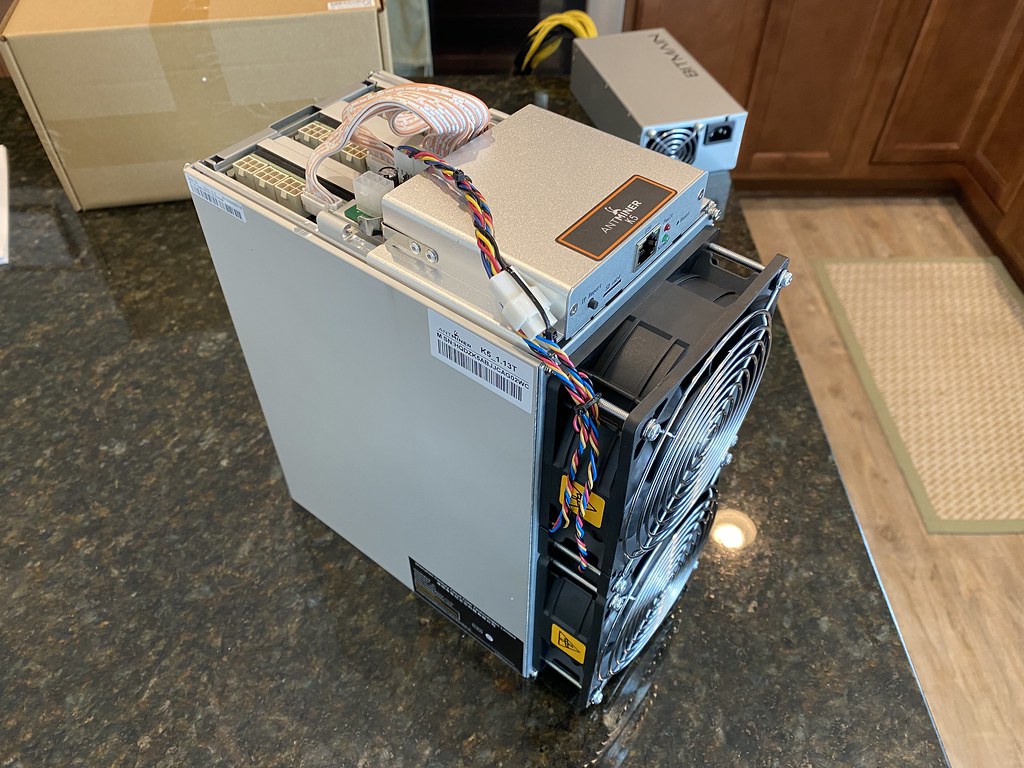 The Bitmain Antminer K5 has landed thanks to Coin Mining Central. For those that have not been following all of the Nervos CKB Eaglesong ASIC mining development, the Bitmain Antminer K5 is one of two confirmed eaglesong asic miners. The Bitmain Antminer K5 consumes ~1600 watts and hashes 1130 gh/s on eaglesong, the Nervos CKBytes mining algorithm.
Reference the official Bitmain Antminer K5 model based off of it's hashrate, a 1.13 th/s model. 1000 gh/s = 1 th/s, and a gh/s is a gigahash per second, th/s is a terahash per second. Hashrates or hashes are measures of a miners mining speed.

I plugged my Bitmain Antminer K5 in 4 hours ago, depending on how and who you order this miner from (it is no longer listed on Bitmain's official shop), your miner may come with a power supply. You'll need a power supply that has 10 PCIE connections and can supply 1600 watts 24/7 safely.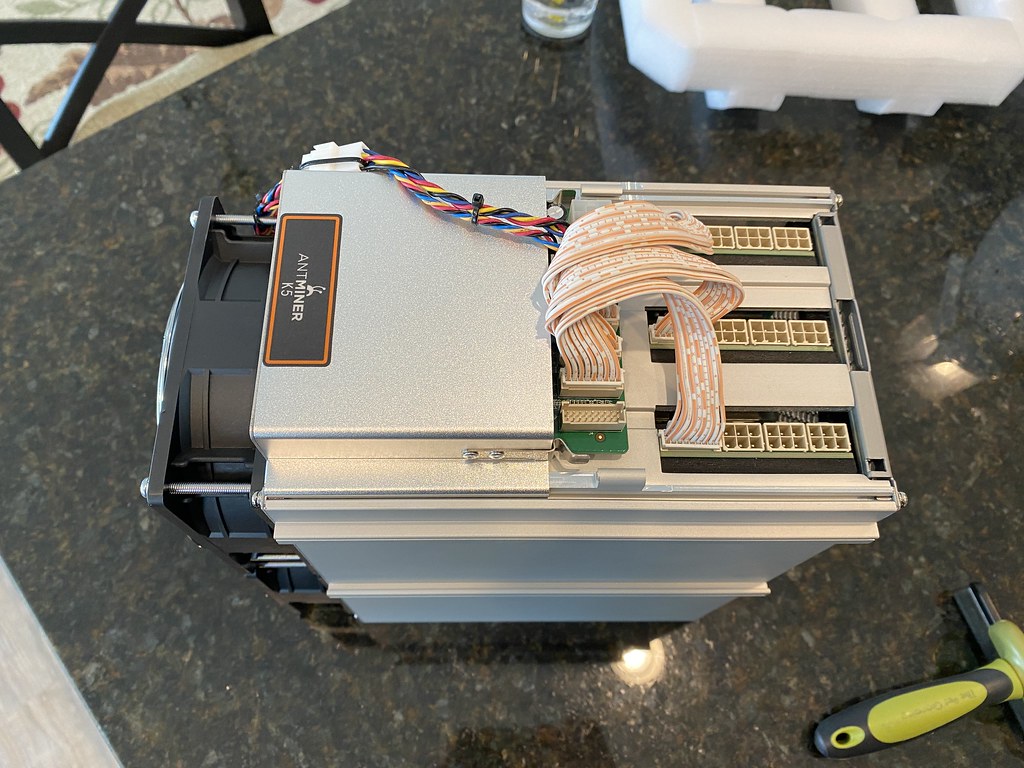 The mining profitability of the Bitmain Antminer K5 is currently exceeding expectations and calculations. The first 4 hours of mining Nervos CKB with the Antminer K5 has earned 600 CKBytes. If this mining rig maintained that high income of coins mined, it would mine 3600 coins over the next 24 hours.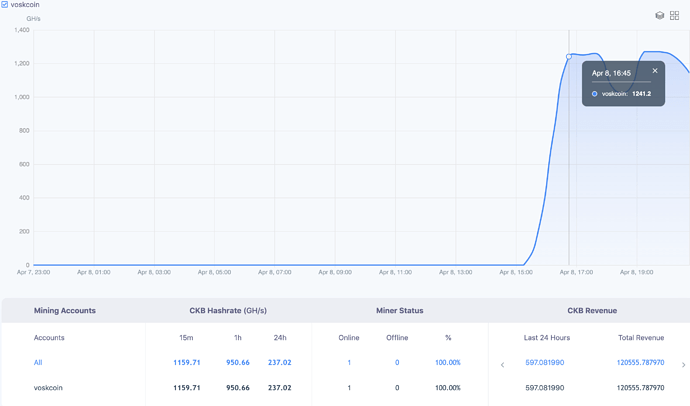 If you analyze the projected mining profitability of the Bitmain Antminer K5 with our current mined coins you would earn 3600 CKB coins over the next 24 hours, which converts to ~$22 dollars mined a day, and after factoring an electric cost of $3.79 the Bitmain Antminer K5 will still earn $18 dollars a day on a 10 cent per kilowatt hour electric rate.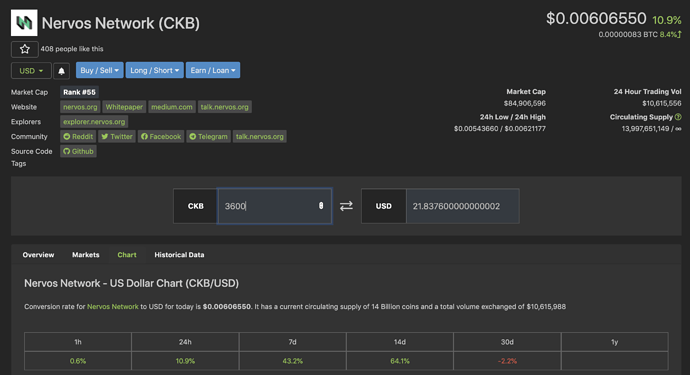 Recently we reviewed the mining profit calculators and how much the Bitmain Antminer K5 is supposed to make, we also factored in the electric cost of running this miner. As always it's very interesting seeing real-world mining profitability as opposed to just reading numbers off of a mining profit calculator you found on the internet! If you'd like to read more about that please reference the "Should I buy the Bitmain Antminer K5 miner" thread linked below.

We will, of course, be creating a VoskCoin YouTube review of the Bitmain Antminer K5, but it's fun to share the data we have, especially since this is such a new and exciting ASIC mining rig. Please understand that cryptocurrency mining is a very risky endeavor, and it is incredibly unlikely that the Bitmain Antminer K5 will maintain this high mining profitability rate we are currently experiencing. As more miners hit their destinations, mining profitability will continue to decrease unless the Nervos CKB price skyrockets and even it does your dollar revenue may be high, but the coins you mine per day may not be very high. We will create a post outlining 24-hour mining profitability with the Bitmain Antminer K5 Nervos CKB miner, and then roll all of this data into the VoskCoin YT review!