Table of Contents
This Wiki is based off frequently asked questions on #hnt-iot-mining
This is a Wiki so please edit as needed or let me know what needs updating
A good starter of the actual mining process and how it is calculated is documented here
What's the best one to buy? Vosk covers it here
What's the difference between them? Vosk addresses it here
Please use the following links to support Voskcoin and our community. Nebra , Bobcat , RAK .
Each hotspot vendor will provide everything you need to get your first miner up and running. One thing to note is that hotspot miners come with different frequency bands. Please make sure you are picking the correct selection for your region.
A list of each vendor and how many Helium miners are deployed is listed here
Currently still (11 May 2021) recommended option according to Vosk. This is because they have proven delivery records and their difficult payment option (using mugglepay) discourages a lot of would-be-buyers.
The easiest option is to pay in USDT/USDC when directed to mugglepay to pay.
You can purchase USDC/USDT immediately and withdraw with crypto.com - see Vosk's video here or this VoskTalk writeup with screenshots / A Mugglepay Howto
How to buy the Bobcat with USDC on Coinbase video
Orders cannot be cancelled or returned
Vosk's Bobcat video here
Comes with a 4dbi antenna (spec sheet)
Bobcat technical specsheet
Utilises RP-SMA connector for antenna
Good manufacturing capabilities - does Xbox component parts
Orders paid before 2pm PDT on 1st May 2021 will be 8-12 weeks, after that time shipping estimates change to 12-20 weeks (link)
11 May 2021 Shipping update - As promised, Batch 2 is now being shipped. The cutoff is

#10931

& includes orders placed Calendar 3/11-3/17. Tracking will be sent by the end of the week. Order #'s DO NOT reflect actual number of paid orders. Use lead time at time of purchase.
If you have issues with your order,
Or watch Vosk tell you the same here
For reference, a confirmed Bobcat order says:
Thanks for your interest in Bobcat miner.
Your order number #XXX is confirmed, which means you can receive your order after 8~12 weeks.
Or after approximately 28 April 2021:
Congratulations!
Your order number #XXXX is successful. We'd like to begin by thanking you for your time and patience throughout this process.
Your miner will ship in 8-12 weeks from the time you placed your order.
Sold out since 24 April 2021 due to component shortages, Nebra hopes to re-open for pre-ordering again in early June 2021
Super easy to buy (and for this reason has a long order backlog)
Indoor & Outdoor unit supports Wifi
Outdoor unit supports PoE
Check Nebra's page for estimated batch shipping dates
No there is no discount code
POE how-to here
Batch 1 (orders from 26th Jan 2021 to 23:59 UTC 9th Feb 2021)

Indoor miners (shipping in March) [Shipping]
Outdoor miners (shipping in April) [Shipping June]

Batch 2 (orders from 00:00 UTC 9th Feb 2021 to 23:59 UTC 28th Feb 2021)

Indoor miners (shipping in April) [Shipping update will be posted on our blog soon]
Outdoor miners (shipping in May) [Shipping update will be posted on our blog soon]

Batch 3 (orders from 00:00 UTC 1st March 2021 to 23:59 UTC 26th March 2021)

Indoor miners (shipping in June)
Outdoor miners (shipping in July)

Batch 4 (orders from 00:00 UTC 26th March 2021 to 23:59 UTC 12th April 2021)

Indoor miners (shipping in July)
Outdoor miners (shipping in August)

Batch 5 (orders from 00:00 UTC 13th April 2021 to 23rd April 19:00 UTC - when orders closed)

Indoor (shipping in end of Q3 2021 )
Outdoor (shipping in end of Q3 2021)
Please do not order via Parley Labs and order directly through Nebra to support VoskCoin. Parley does not make their miners.
Syncrobit is the official manufacturer and producer of their Helium hotspot miner and released a co-branded miner with SP North America.
Units has not shipped yet as they are not FCC approved yet.
Lowest manufacturing capabilities compared to the other manufacturers on this page that we are aware of
11 May 2021 update - Due to chip shortages price has increased to $650
Last shipping update (9 May 2021):
ATTENTION: Revised Shipping Estimates - All orders are FULLY REFUNDABLE for any reason until shipped. Send refund request to support@syncrob.it

** All ORDERS paid by April 9th are PROJECTED TO SHIP IN MAY
** Orders placed between April 10th and April 20th are PROJECTED to ship by mid July
** Orders placed after April 20th are projected to ship by Mid September
LongAP appears to be a new (however licensed) manufacturer for Helium Miners. They are not currently taking any orders.
Expectation update for EU deliveries published on 5 May 2021:
"Just to set some expectations, we were approved a little over 2,5 weeks ago. Since then we have been trying to do magic by getting hotspots produced as soon as possible. This is a best-effort approach for all parties involved, which makes it impossible to get reliable estimates in terms of date of shipping. However we still aim for end of may beginning of june. The first small batch of hotspots just rolled of the production line. We are now getting ready to test these gateways to validate their function and performance. This takes time, but we want to be sure that our gateways actually meet our expectations."
Another/Possible Helium manufacturer, not yet open for ordering
Page here
Their Helium application which gives some company background on Github is here (not HIP-19 approved yet)
Expect approximate cost of £300
Will accept Credit/Debit payments
A vendor who already sells a few LoRa gateways and sensors who appears to want to create a miner.
Their HIP19 application is here
No website yet
The original Helium Miner manufactured by Helium is no longer for sale.
There are various things to consider when positioning your miner and maximising earning potential. Considering that Helium operates on a Proof-of-Coverage algorithm, placing your miner in a location where it can communicate with other miners is the goal. The more hotspots it can communicate within a specific range, the higher probability of earning more coin over time.
Range is important. On paper, it is advised to space miners 300 meters apart from each other. With that said, it has been reported that if line of sight is too good, 300-350 meters can potentially be too close. If miners are too close, Witnessing can become invalidated, resulting in reduced reward pay-outs. Note that all vendor's default antennas are good for several miles of range assuming no obstructions in line of sight.
This is why you do not see mobile phone masts every block, it does not expand network coverage in a optimal way. Do not cluster.
To get a visual representation of how your exact location may communicate with neighboring hotspots, please check out Helium Place . Input your address to review the sweet spot range. Your hotspot miner will be the black dot. Any additional miner that is within the red-colored heat map is considered an "invalid witness zone".
Other links,
Please understand that the current hotspot population is growing by the day. What may be virgin territory today could be a strong hotspot region over time.
If you are curious as to if a desired location (whether it be your residence or a family friends) will be profitable, please use Helium Explorer . All you need to do is type in your city, and a list of active hotspots will generate.
Click on the 3 word seed phrase to open that hotspot account. From here, you'll see a map of it's connections, 24 hour/prior 24 hour and 30 day/prior 30 day payouts, the profit % change, along with witness and nearby hotspot information. This resource is the best tool for gauging approximate profitability in your area.
If you reviewed your territory and noticed there are no neighboring hotspots near your location, what is the next best option? Time to phone a family or friend! A plausible option is to let a fellow contact "host" your hotspot miner. That way, you are maximizing your miners profitability. I'll go over this more later.
@Toby's example: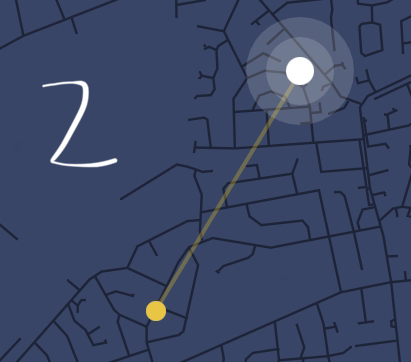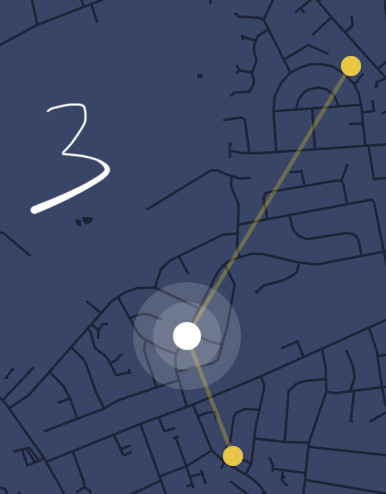 Just to let you all know my scenario and what rewards looks like here is my setups in stage 1 2 and 3 (Stage 1 = 1 hotspot, stage 2 = 2 hotspots etc)

Week 1-10 average 1.5
Week 11-13 average 11
Week 14 36

(Numbers = HNT)
Orange lines = Witness
It takes about 5 mins, turn it on download the app on your phone, bluetooth search for it, pair it up assert location on the map on your phone connect to WiFi or Ethernet and boom done.
Video tutorial here
Vosk runs through it here as well
No you do not need to immediately buy a 'stronger' antenna - see all the links below as to why/how
Stick with the antenna you got it with at first - Vosk 9 May 2021
Antenna Installation Guide - discusses internal/external antenna placements
Sign up for free at hotspotrf.com you can simulate your positioning for free, and it will show you your network connected , can change variables like height , antenna strength and terrain around you
RF Line of Sight site for similar placement planning
Vosk talks about antenna placement here
Vosk answers 'What is the best antenna for Helium hotspot miners' here
As mentioned, the standard antennas are GREAT - 10km+ in NYC has been achieved by a discord member as an example here -

(RAK v2 unit at 30ft elevation)
This image best describes what higher dbi antennas do:

Keep in mind, lower dBi antennas have more vertical range and less horizontal range. Higher ones have less vertical range and more horizontal range. Find a good balance that hits your nearby hotspots.
Careful with 8dbi or you will overshoot hotspots that are close to you and won't witness/challenge them
Higher gain does not mean better or stronger all it means is that it's more directed. Think of it like a flashlight or a garden hose. The more focused the light becomes the more direct the light goes
Antenna are environment dependent. If it's in an urban environment a higher gain is not good you need a lower gain. If you are in open area trying reach specific point in an area than a higher gain is better
Antenna gain is just for penetration through buildings, trees etc. Your better sticking a 3dbi high up. and a 5.8 on ground for example


Angle of elevation also matters. If you mount a long range (narrrow beam) antenna on a high elevation and all the other miners are at a lower elevation your signal will just go right over the other miners and not link up. So in the picture with the two cars a 3dbi antenna will reach the other car but the 6dbi one will not since the signal just goes right over the other car.
Keep your antenna cable runs low - a handy refference for signal loss over cable lengths here
Jimmy is Promo discussing antennas here
All manufacturer units support WiFi or Ethernet
Expect to use approx. 20-40GB of traffic per month for your miner, this will reduce once validators go online, reference
Ensure you forward TCP port 44158 to your miner from the internet to ensure your miner does not appear as 'relayed' (more info here)
What about the security of these miners?
See Helium's knowledge article here
As with most IoT devices technical peeps tend to put these devices on a segregated network segment
In a halving you earn half of the rewards you were before yes. and with more miners that reduces the total amount paid per hotspot down yes but typically since its harder to get said coins price increases.
No, not confirmed.
You make more money mining with more miners near you vs none, it's not like normal mining. Video discussing it here.
Concerned about safety of the miners?
Yes, as safe as a cordless phone
See this
Since all miners perform the same, you should get the miner that arrives in a timeframe you can cope with at a cost you are willing to depart with.
See https://whatheliumregion.xyz/ another list here
Note:

Okay, however they will not witness each other which means reduced earnings. See Miner Placement for more.
Hotspots who only have 1 witness has a 0.5 reward scale, read about HIP17 here
I am alone / no hotspots/miners are around me, closest thing is 40 miles away, what do I do?
Buying more than 1 miner and placing it closeby (but more than 350m away) would be beneficial
Video discussing the topic here
See how location is important here
And how witnesses are important here
This is used to confirm your proof of coverage, and where you are physically compared to other miners
See the docs here
It is best to see how your miner performs first with what it came with - all manufacturers send overall good antennas.
Your priorities should be,
Line of site to as much as possible should be your second aim, the less obstructions around the better
The antenna length should be kept as short as possible (use LMR400 to minimise loss please)
If all of the above is problematic, have a read about antenna placements here
Emrit has a application process where you provide your location and they will consider sending you a Helium miner for free. Emrit in turn will give you 20% of the earnings that the miner makes.
Assuming you are approved, this appears as a low-risk and little-investment opportunity to see how a Helium miner will perform at your location.
Some things to consider,
Power (~10W, ie. minimal) and broadband use is of course your outgoing costs
The miner is never yours, there are T&C's to agree with
As you take no risk, you will only get 20% of the rewards
The device is not linked to your wallet
Alternatives,
All vendors do worldwide shipping.
Keep in mind to buy the right frequency band miner for your country!
All miners send/receive challanges - see Vosk's video here
Good site for calculating any tax on your HNT mining at minertax.com
Setting up a profit-sharing business with miners? Have a look at hotspotty.net
Good chat about known risks here
Still early days for both projects however here is one writeup.
You can use a M2 Pro and Helium miner within the same 300m without any concerns
HIP-15 is the Beaconing Rewards system and covers how Proof of Coverage is rewarded.
HIP17 covers the hex density award scaling for Proof of Coverage
HIP19 is the process by which manufacturers apply to create Helium miners where they go through a certification process. This is documented by Helium here.
A hotspot/miner that can not see any other miners to validate. Vosk talks about it here.
Lone wolves (no hotspots close by to validate) currently make on average 1.5 HNT/week - once validators go online later in 2021 miners will not validate so this compensation would go away.
See this
Should I buy a miner? Vosk talks about it here
Understand 'Miner Placement'
Research and do the math yourself
You could in 2020, you cannot anymore, if you create one it would not be signed by Helium and therefore you would never get rewards.
There is a roadmap for Light Hotspots to go in beta, read about it here
No - the position needs to be asserted, see the below on the re-assert fee. Youtube link discussing this
There is a ~$10 re-assert fee to assert a new position (distances more than 300 meters)
Vosk talks about the process here
This was announced 27 April 2021, have a read,
NOTE this is US only for now and completely optional
The idea is that it will provide 5G coverage for areas with bad cell service, therefore expect a lot of Internet use as such a site and expectations of low latency and high throughput
More reading:
Rant mode:
Just some opinions from someone who has been in the telco space decades ago.
I'm firmly under the opinion that the costs would be prohibitive for the typical 'home user'. Why?
You will be providing cellular (voice & data) services on behalf of a provider who do not have coverage in the area by means of a roaming agreement with the relevant network providers the end-client is subscribed to.
This means that it automatically attracts several legal requirements, especially as any service which can carry emergency services traffic attracts SLA's, ie. you cannot be in a situation where '911' is called and the service does not work.
Typical requirements I've seen in the past include,
Multi-gigabit up&down-links (2x circuits for redundancy)
Multi-hour UPS backup
At least 2x of all radio equipment for quick replacement
Agreed upon SLA's - with downtime penalties (in thousand dollar ranges) per hour
This leads me to the belief that the Helium '5G' option is not for the typical home owner- but rather aimed at commercial entities.
That said - this is based off decades-old-experiences and things might have changed in that time - hopefully so for the better.
Not directly - however heliumhosts.com has been setup to add a element of connecting owners.
Theft has little purpose as the miner has your wallet address on it - they would be mining to your address unless you released the miner beforehand.
Want to put a miner at a friend/neighbour?
Discuss that the device does IoT
Discuss security, dog-trackers, etc will connect to it, not WiFi or your network
Discuss impact to the person - ie. little electricity use, not more than a couple of hours of Netflix use in bandwidth per month
Benefits - pay their internet? A %?
Video discussing this here
Assuming 0.15c/kWh (which is above average):
Bobcat says no more than 0.12kWh per day, so worst case: 56c per month
Nebra says rated up to 15W, so worst case: $1.67 per month
RAKv2 says powersupply up to 5V/3A = 15W, worst case: $1.67 per month
SP NA says 21W, worst case: $2.34 per month
Example products,
Check out this - How to take your Helium Hotspot off grid
Short answer - it does not matter, explainer here
Interesting miners spotted -
You can transfer/buy/sell Helium HNT at,
They are randomly generated to make it fun but memorable, the Helium COO talks about it here
For those interested in how many units of each manufacturer are going online every day - I keep a tally here. Data is from Helium's Makers hotspot explorer
Want to know where those new hotspots are? This is a useful site